Pope Francis Sri Lanka Visit: First Day Includes Elephants, Jeep Instead of Popemobile [PHOTOS]
Pope Francis started his six-day tour of Asia in Sri Lanka Tuesday with visits to the poor, a welcome from elephants and a ride in a Jeep under the hot sun. The pope, the first to visit Sri Lanka in 20 years, urged his followers to look for the "pursuit of truth," the BBC reported. In a country plagued by a civil war, Francis said peace can be found by "cultivating those virtues which foster reconciliation, solidarity and peace."
Francis traveled in a Jeep through busy roads crowded with fans and costumed elephants. In June, he said he did not like using the protected "popemobile" his predecessors used because, he said, at his age, "I don't have much to lose."
Between the sun and long flight from Rome, the 78-year-old pope opted to cancel a meeting he had scheduled with several Sri Lankan bishops. He did keep a meeting with Maithripala Sirisena, who was elected president last week. "My government is promoting peace and friendship among our people after overcoming a cruel terrorist conflict," Sirisena said, according to Reuters.
During his visit, Francis will canonize Joseph Vaz, an Indian-born 17th- century priest who revived Catholicism in Sri Lanka, the Wall Street Journal reported. He will then travel to the Philippines on Thursday. Posters, shirts, cookies and a musical have already been created in honor of Francis' Philippines visit, according to ABC News.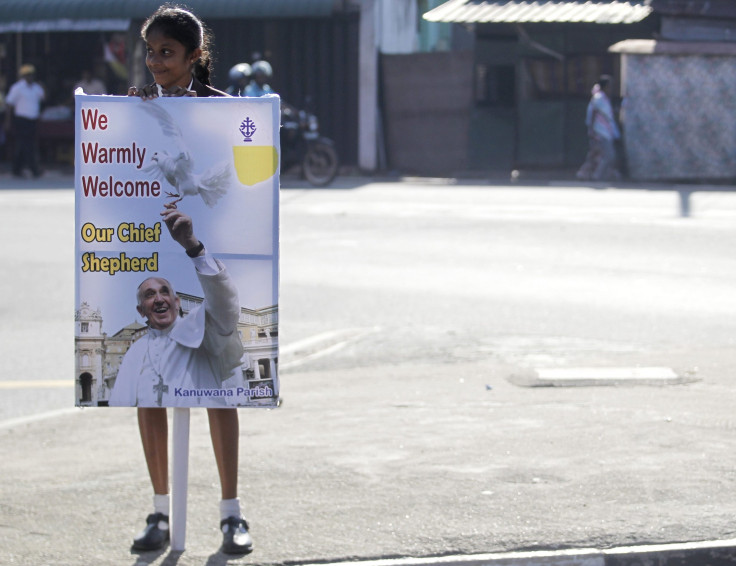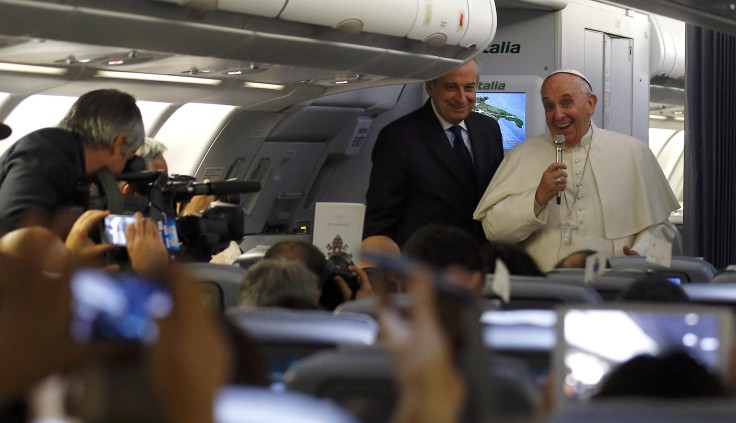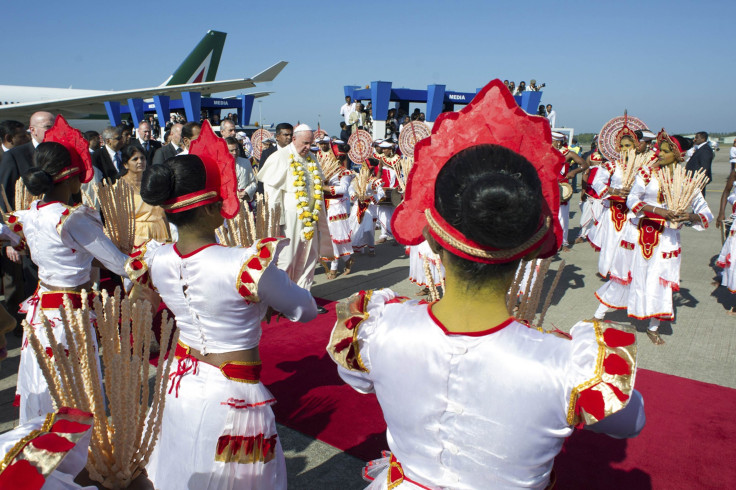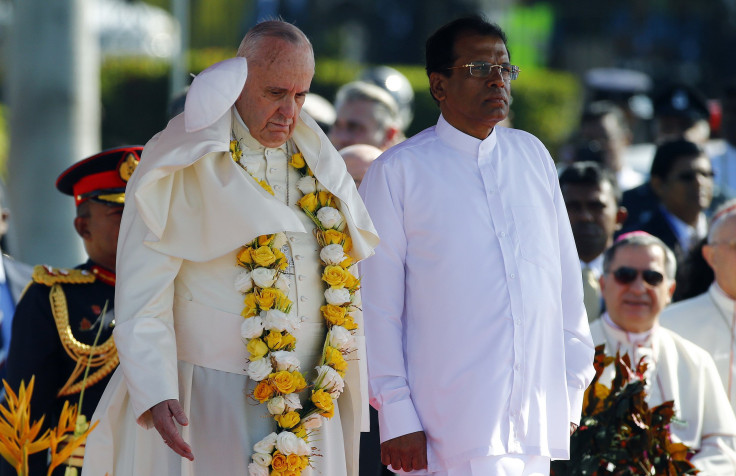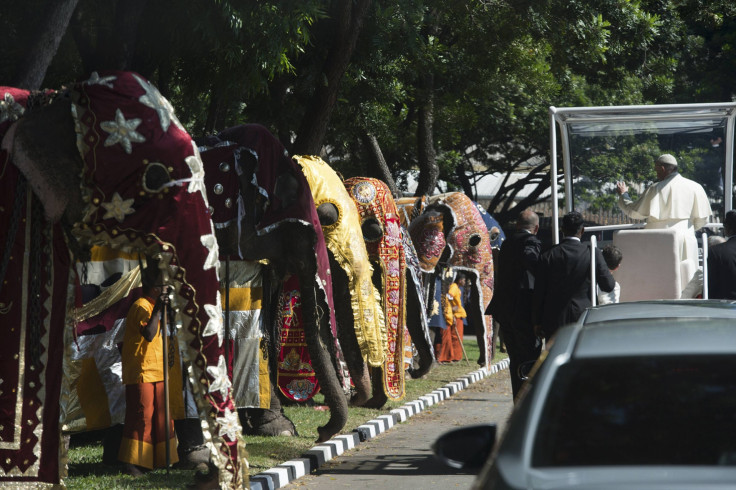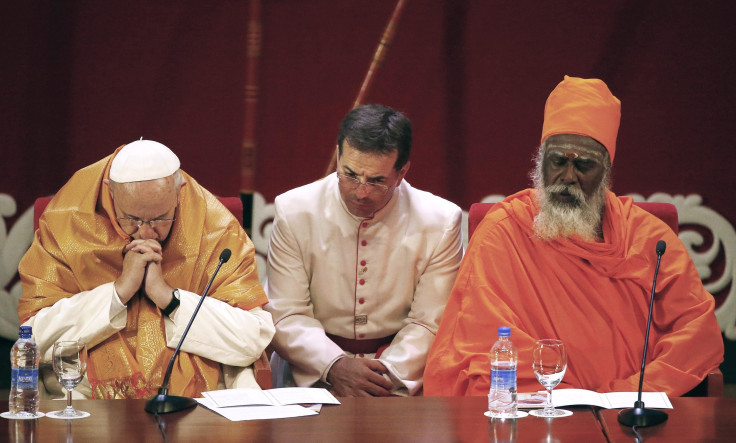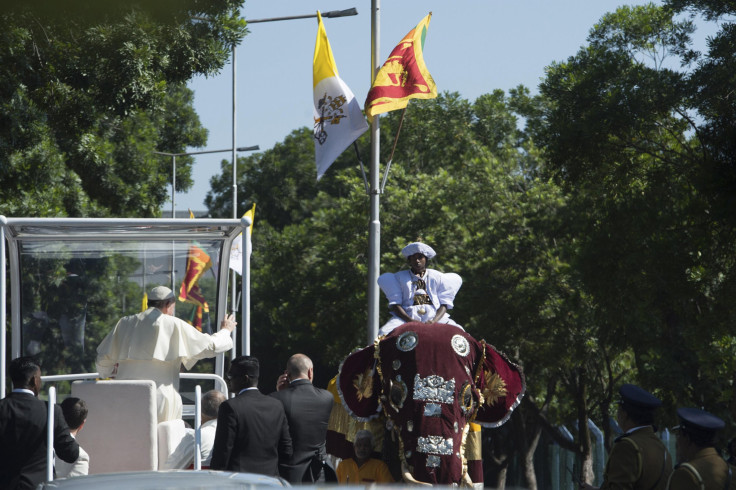 © Copyright IBTimes 2023. All rights reserved.