Pope Francis Washington DC Visit: Women Immigration Reform Activists Plan100-Mile Walk For Historic Papal Speech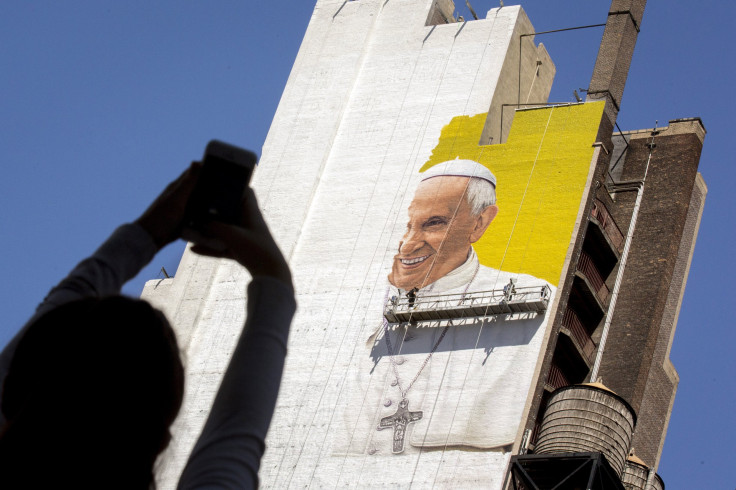 One hundred women who are members of immigration reform activist groups said they plan to walk 100 miles beginning this week to meet Pope Francis when he arrives in Washington, D.C., to hold mass and address government leaders. The women were set to begin their walk Tuesday at an immigration detention center in York, Pennsylvania, and make 10- to 15-miles' worth of progress each day until they reach the nation's capital Sept. 22.
For Cyndia Hicks, a Grand Rapids, Michigan resident, her walk with the Women's Pilgrimage for Migrant Justice is part of an effort to support Francis' message of compassion for undocumented immigrants in the U.S. "I can get healthy, get in shape, walk 100 miles, welcome the pope and bond with other women that feel strongly about the same topics as I do, that want to fight for justice," Hicks said Sunday, according to local NBC affiliate WOOD-TV in Grand Rapids.
Proponents of immigration reform have said Francis should use the historic speech before U.S. Congress to modulate rhetoric coming from the Republican Party. Over the last several years, conservative Republicans have opposed comprehensive legislation that would provide a pathway to citizenship for the estimated 11 million undocumented immigrants living in the U.S.
Hicks, whose family has mixed immigration status, said the issue hits especially close to home. "It's not about just my family because I've been on this journey a really long time, but it's about 11 million families," she said.
Republican presidential nomination frontrunner Donald Trump and his recent, controversial rhetoric about illegal immigration inspired Hicks and many other women to participate in the walk. "[He is] talking about removing 11 million people out of our society along with other families and children… but what happens to their kids and their wives and their families and their homes and their businesses and all the jobs that they created," Hicks said.
Francis, who will arrive in Washington, D.C. on Sept. 22 to hold a meeting at the White House, will later travel to New York City and Philadelphia.
© Copyright IBTimes 2022. All rights reserved.
FOLLOW MORE IBT NEWS ON THE BELOW CHANNELS