Popeye's Chicken Sandwiches Get $23 Million Free Advertising From Black Twitter
Chick-fil-A, which is famous among Americans for its fried chicken sandwiches, seems to have come out second-best in a recent Twitter tiff against rival, Popeyes Louisiana Kitchen Inc., which is known for its mild and spicy chicken dishes -- but not chicken sandwiches.
Popeyes, named after the detective Jimmy "Popeye" Doyle, in the movie "The French Connection," decided to remedy this shortcoming by introducing the first chicken sandwich on its national menu on Aug. 12. And, as might be expected from such a historic event, Popeye bragged about it on social media.
In number of locations, Popeyes is the 20th largest in the U.S. with 2,231 locations while Chick-fil-A is the 21st 2,225 with locations as of 2018, according to business-to-business magazine, QSR.
Industry observers noted Popeyes' new chicken sandwich looked a lot like the Chick-fil-A chicken sandwich with its pickles and buttered bun.
In response to the introduction of the look-alike Popeyes' chicken sandwich, Chick-fil-A on Monday tweeted "Bun + Chicken + Pickles = all the [heart] for the original" about its own chicken sandwich.
To which Popeyes replied with a cryptic, "... y'all good?"
That innocuous spat led to number crunchers weighing-in as to who won the social media battle. Thinknum, a web platform that allows investors to get data driven investment ideas by monitoring companies' websites, declared Popeye's the winner of the spat it called "Chickengate."
It said "the greatest chicken-sandwich Twitter spat in the history of both sandwiches and social media" saw Chick-fil-A start with a social media following more massive than that of Popeyes'. Thinknum revealed hundreds of thousands of internet users rushed to defend Popeyes. This show of support allowed Popeyes to pick-up 25,000 new followers overnight. In contrast, Chick-fil-A picked-up just 10,000.
There were also reports some Popeyes locations had run out of the chicken sandwich due to demand. Lines were said to have formed around blocks.
Various sources said Popeyes earned anywhere from $20 million to $23 million from its new chicken sandwich and the controversy that attended its reveal. One source, Apex Marketing Group, estimated Popeyes earned $23 million in equivalent ad value across digital, print, social, TV and radio in just 11 days since Aug. 12.
Some say a lot of the hype that led to the success of Popeye's chicken sandwich can be credited to Black Twitter users that spread the word about the new menu fare. Black Twitter is an online community consisting mostly of African-American Twitter users.
Looks like a clear-cut win for Popeyes, right? The answer is, "Not really."
"In general, a follower is less valuable for a brand than a regular person or influencer," said Sean Spielberg, co-founder and CEO of Instascreener, a social media analytics firm focused on influencer marketing.
"More often than not, (follower count) is a vanity metric," he said.
Other analysts said it's still too early to tell if the chicken sandwich will drive traffic to Popeyes in the long-term and help its sales catch-up to Chick-fil-A's.
Chick-fil-A, however, is the biggest chicken chain in the U.S. by sales. The average Chick-fil-A location also makes more sales than a Popeyes outlet. In 2018, that number stood at $5.7 million per outlet for Chick-fil-A and $1.5 million for Popeyes.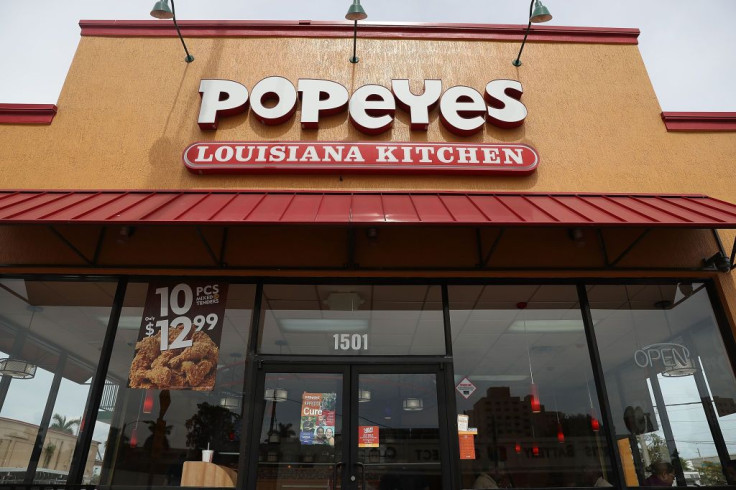 © Copyright IBTimes 2023. All rights reserved.