Chick-Fil-A Working On Vegan Menu, Already At 'Research And Development' Stage
Chick-fil-A will definitely add more vegan options to its menu, and will likely introduce meat substitute meals, including a possible chicken-free version of its famous fried-chicken sandwich.
The Georgia-based fast food chain that's closed for business on Sundays said it's in the early stages of this lengthy and tedious process that has to follow certain house rules.
"Specifically ... a vegetarian option or a vegan option is something we're looking at, we're thinking about, and have some (research and development)," said Amanda Norris, the executive director of Chick-fil-A's menu to Business Insider.
"We're definitely aware, and I would say we're always interested in, what's happening in food," she said.
There aren't many vegetarian main entreés on Chick-fil-A's menu although vegetarians and vegans can order salads or wraps without chicken. Also, a few menu items such as the hash browns, waffle fries, and superfood sides don't contain meat.
Norris says Chick-fil-A has been studying vegan menu items and meat substitutes for a few years. She noted Chick-fil-A tends to take longer than many fast-food chains to research and test new menu items because of its shorter menu and fewer limited-time offerings.
Norris said it typically takes anywhere from 18 to 24 months for a new menu item to go from idea to real food. She also said all of Chick-fil-A's menu items have to undergo five stages: understand, imagine, prototype, validate and launch.
"We've kind of been watching it, and now we are moving more from the watch stage and getting into that understand, or really imagine stage," said Norris about the vegan options.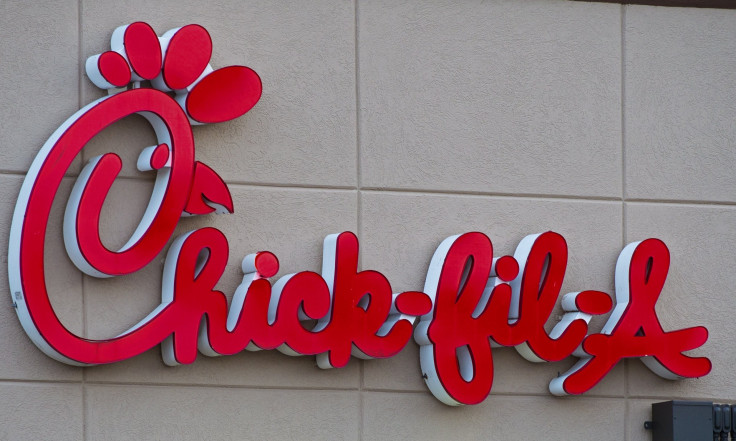 She says the company's decision to roll-out vegan meals and meat substitute meals so will be a decision that says something specific about the chain. Chick-fil-A's might even have a chicken-free version of its scrumptious fried-chicken sandwich.
"I think it goes back to how far will our customers want us to go," said Norris.
"We're certainly wanting to broaden our thinking and really start big in that funnel and come down," she noted. "We think it is certainly beyond just no meat on salads or no meat in a wrap. It might be some kind of alternative protein on a sandwich."
© Copyright IBTimes 2023. All rights reserved.