Popular Chinese TV Show Accused Of Racism For Depiction Of Africans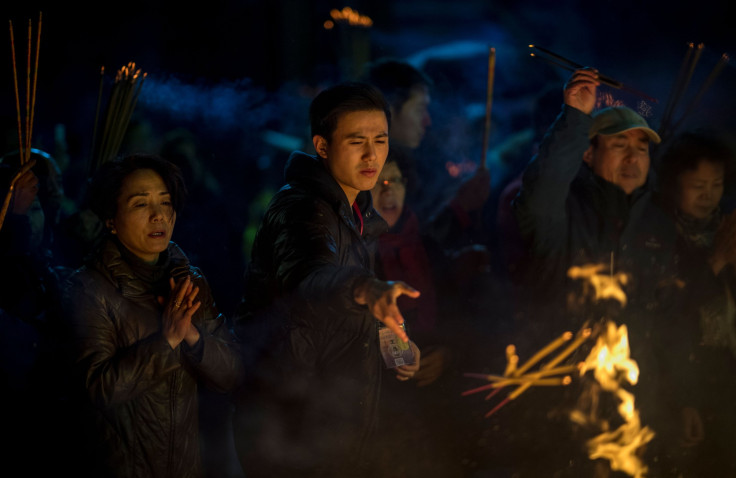 A skit shown on China's biggest Lunar New Year television show Thursday faced huge backlash for its depiction of African characters and was accused of being racist.
According to a report by South China Morning Post, the skit showed a black-faced Chinese woman with big fake buttocks in order to represent an African character. The skit wanted to showcase China's relation with African nations and was broadcasted during the 2018 CCTV New Year's Gala, also known as the Spring Festival Gala — a yearly show broadcasted to celebrate Lunar New Year and is watched by nearly 800 million viewers.
The skit which was criticized as "disgusting" and "completely racist," started with a performance by African dancers. A group of black women, who were the staff of a new Chinese-built Kenyan fast train, also made an appearance in it. But, a short play that followed this caused outrage online.
In a video of the play, it could be seen that the host of the show is approached by a friend, a role played by a black woman. After the host agrees to help her, he is made to meet the mother of the black woman, who was shown with a black-face and wearing a fake large bottom with a fruit basket on her head. The role of the mother was played by Chinese actor Lou Naiming.
Naiming was joined on stage by a monkey, played by a black performer, the report said.
The host then realizes that he was supposed to act as the black woman's boyfriend so that she could avoid a blind date. But, at that moment, the Chinese host's bride comes on the stage. The mother, then says she can't be angry because China had done a lot for Africa after which she was seen shouting, "I love Chinese people! I love China!"
According to a report by BBC, there have been talks that the show is taking a more political tone in recent years and this year's show was indicative of China's growing power and a national revival.
However, this is not the first time that Chinese shows have faced criticism. A video published by Chinese state media, Xinhua News, in August 2017 showed a Chinese actor playing the role of an Indian man, wearing a turban and speaking in a manner ridiculing the Indian accent.
The video titled "7 Sins of India" talked about the Doklam border dispute between the two nations, in which a female TV presenter, Dier Wang, listed out the "sins." The video resulted in confusion and anger in India, especially from its Sikh population as turbans are a part of their dress code.
India media described the video as racist. The Quint, an Indian media company, said the video was "yet another attempt by Chinese media to push its aggressive rhetoric on the stand-off."
Naiming's depiction of the character of the mother led to widespread reactions on social media.
© Copyright IBTimes 2023. All rights reserved.