Pornhub Is Now Selling Hand Sanitizers Amid Coronavirus Surge
KEY POINTS
Top pornsite, Pornhub, has launched a hand sanitizer brand
The pitch: "Put your hands to good use and keep them clean with Pornhub's Hand Sanitizer"
Proceeds of the sale go to the Solidarity Response Fund of the World Health Organization (WHO)
Unlike most other businesses, top pornography website Pornhub encourages people to stay at home a lot during the raging COVID-19 global pandemic. It has its business reasons for doing so.
Stay-at-home orders in most of the world meant to curb the disease's spread saw Pornhub's traffic explode starting March since a lot more people were cooped-up at home with a lot of time on their hands.
Traffic from the United States, Pornhub's largest market, jumped 6.4% by mid-March and has been on the rise since. To attract more eyeballs to its website, Pornhub has made premium content free so people stay home and watch more.
It says 120 million people worldwide visited the site daily before March. That number jumped to 134 million after lockdowns set it.
Pornhub's still a business, however, and it's jumped on the hand sanitizer bandwagon in a bid to make more bucks via diversification. The name for its hand sanitizer: "Pornhub Hand Sanitizer."
The bland product name relies on the brand power of the word, Pornhub, to set it apart from competition. The suggestive shape of the sleek black bottle with its pointed cap seems intended to drive home the point this product is from Pornhub. The company's pitch for the hand sanitizer on its website begins with the sentence, "Put your hands to good use and keep them clean with Pornhub's Hand Sanitizer."
Pornhub's hand sanitizer comes in a pack of three two-ounce bottles. The lot retails at $15. On the other hand, a pack of three four-ounce bottles costs $18.
The product is lavender scented and is 70% ethyl alcohol, which means it's flammable. Pornhub says it can't guarantee the product's effectiveness against COVID-19 and doesn't make any such claims. It warns the hand sanitizer should be handled by an adult and kept out of reach of anyone under 18 years-old.
Pornhub also sells other merchandise, including cotton tees, pullovers, leggings, yoga shorts, beach towels, socks and "Stay Home" items. Pornhub says proceeds of the sales from its Stay Home products will go to the Solidarity Response Fund of the World Health Organization (WHO).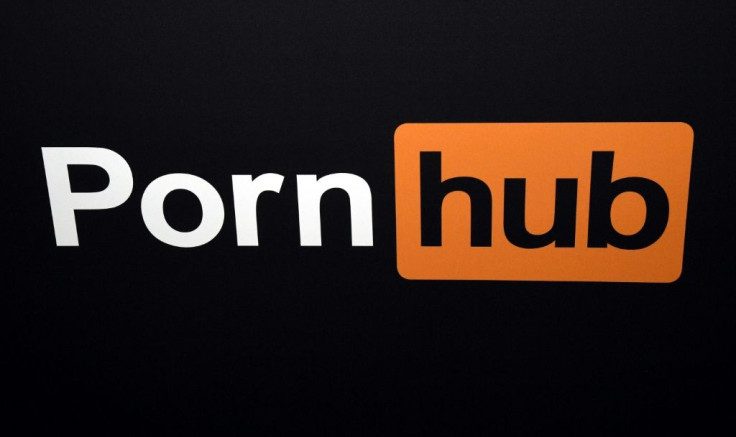 © Copyright IBTimes 2023. All rights reserved.
FOLLOW MORE IBT NEWS ON THE BELOW CHANNELS