Portugal likely to need EU/IMF bailout after parliament rejects austerity budget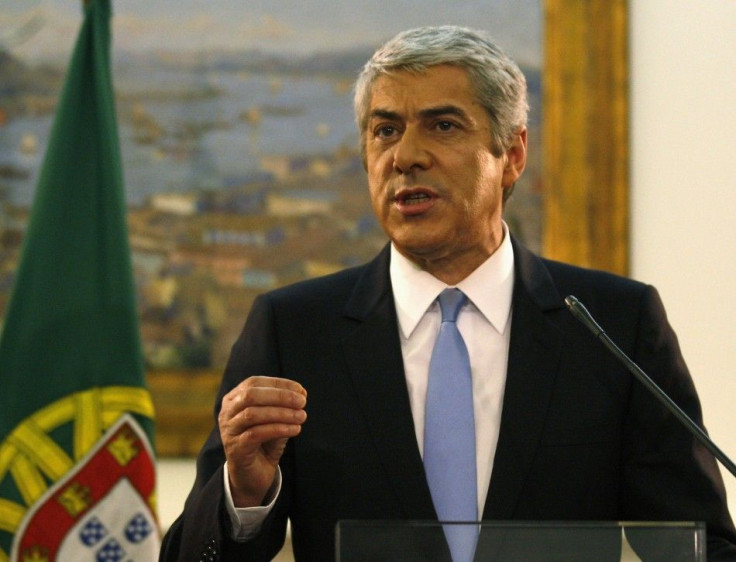 Principals of The European Union (EU) who are meeting in Brussels to find ways to contain the euro zone debt crisis are dealing with the aftermath of the Portuguese parliament's decision to reject an austerity budget.
The country's Prime Minister Jose Socrates has already resigned over the failed measure and he has warned Portugal faces some "very serious consequences."
All five Portuguese opposition parties rejected the austerity program, raising the hackles of Socrates.
Every opposition party rejected the measures proposed by the government to prevent that Portugal resort to external aid, Socrates said, adding that the opposition removed from the government the conditions to govern.
Socrates resigned within hours of the vote.
Experts believe that Portugal now will likely need an international bailout – much like the aid that other peripheral euro members Greece and Ireland have accepted.
The interest rate on Portugal's 10-year sovereign bonds soared to a new high of 7.91percent on Thursday.
Given that Portugal faces bond repayments of 4.3-billion euros next month, Socrates warned that the financial imbroglio will have very serious consequences in terms of the confidence Portugal needs to enjoy with institutions and financial markets.
Didier Reynders, Belgium Finance Minister, said the EU was willing to help Portugal, if asked.
I have always thought that it would be useful to organise aid, simply because that allows [Portugal] to pay less interest on its debt while undergoing restructuring, and therefore make fewer demands, sometimes onerous ones, on [its] people, he said in Brussels on Thursday.
If Portugal asks, we will be ready to intervene. For that to happen, there will need to be a plan to bring its finances back to better health and a request to unlock European funds.
Angela Merkel, Chancellor of Germany, expressed her misgivings about Portugal's crisis.
In a speech to the Bundestag on Wednesday, she said it was regrettable that Portuguese lawmakers rejected the government's proposed spending cuts and tax rises and commended Socrates as courageous,
What is needed is a consistent path of consolidation and reform. Yesterday showed how difficult this is, she added.
Similarly, British Chancellor of the Exchequer George Osborne described the Portuguese situation as concerning.
EU officials in Brussels are seeking to establish a comprehensive package on stabilizing the eurozone.
Under this plan, the lending capacity of the European Financial Stability Facility (EFSF) could be increased to 440-billion euros from 250-billion euros. Within two years, the EFSF will be replaced by a permanent European Stability Mechanism in 2013.
© Copyright IBTimes 2023. All rights reserved.