Post-Osama, Zardari harps on combined effort to tackle terrorism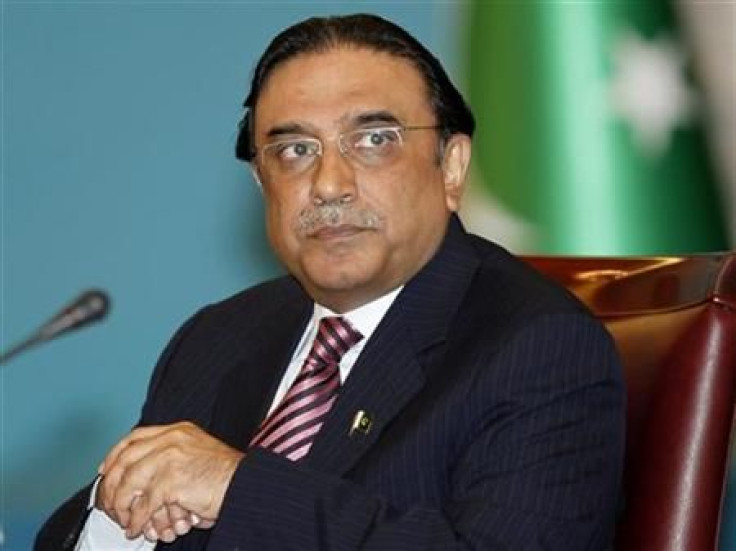 A day after the killing of world's most dreaded terrorist Osama bin Laden, Pakistan's President Asif Ali Zardari has refused to believe that the killing is a sign of failure to overcome the threat of terrorism in his country.
In an opinion piece in the Washington Post, Zardari said his country was perhaps the world's greatest victim of terrorism.
Although Zardari gave no explanation as to how Bin Laden had been living in Pakistan, he defended his country's stance by saying, "he was not anywhere we had anticipated he would be".
Pakistan had as much reason to despise al-Qaeda as any nation. The war on terrorism is as much Pakistan's war as it is America's, he added.
Zardari said Pakistan has suffered repeated terror attacks on its civilians and security services have paid an enormous price in their fight against terrorism.
"More of our soldiers have died than all of NATO's casualties combined, two thousand police officers," Zardari said. "As many as 30,000 innocent civilians and a generation of social progress for our people have been lost."
"For me, justice against bin Laden was not just political it was also personal," said Zardari, whose wife and former premier of Pakistan Benazir Bhutto was killed on Dec, 27, 2007 by terrorists.
Zardari said Pakistan has never been and never will be the hotbed of fanaticism that is often described by the media. Such baseless speculation may make exciting cable news, but it doesn't reflect fact.
The people of Pakistan are united, all the public, the government, military and the intelligence agencies, he stressed. Even though some argue against it, they are wrong, Zardari said and added, "We can become everything that al-Qaeda and the Taliban most fear -- a vision of a modern Islamic future."
© Copyright IBTimes 2023. All rights reserved.
FOLLOW MORE IBT NEWS ON THE BELOW CHANNELS