Poverty Affects The Brain, Causes Lower Test Scores: Study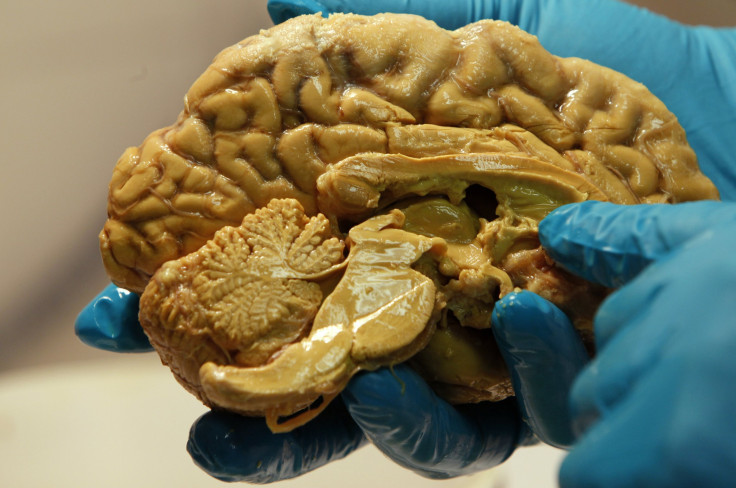 While the link between poverty and poorer academic scores has long been known, a growing body of evidence is establishing the direct role poverty plays in brain development, which causes a gap between affluent and poor children. A new study published Monday found that almost a fifth of that divide is because of the effects of poverty on the brain.
Researchers from Duke University, North Carolina, and the University of Wisconsin-Madison conducted magnetic resonance imaging (MRI) on almost 400 children. They found that children from poorer homes had smaller amounts of gray matter in the frontal lobe, temporal lobe and hippocampus, all of which are critical for long-term memory, emotional regulation and information processing.
Children who lived in homes below the federal poverty level -- defined as yearly income of less than $24,250 for a household of four -- had about 7 percent to 10 percent less gray matter volume than a normally developed child, according to the study's results published in the journal JAMA Pediatrics. This disparity in the amount of gray matter was linked to problems such as depression, learning disabilities and an inability to cope with stress.
"Our research has shown that the effects of poverty on the developing brain, particularly in the hippocampus, are strongly influenced by parenting and life stresses experienced by the children," co-author Joan Luby, of Washington University, said in an editorial accompanying the study.
The researchers were surprised by how strongly poverty correlated with poorer test scores. About 20 percent of the achievement gap between well-off and poor students could be explained by the developmental differences in the frontal and temporal areas of the brain.
"In developmental science and medicine, it is not often that the cause and solution of a public health problem become so clearly elucidated," Luby said. "It is even less common that feasible and cost-effective solutions to such problems are discovered and within reach."
According to the U.S. Census Bureau, nearly 20 percent of children lived below the poverty line in 2013. Researchers said that children living just above the "near poor" level, or up to 150 percent of the poverty line, showed brain development closer to more affluent children.
The reason for the developmental differences was likely because poor children "are getting too little of things we need to develop the brain and too much of things that inhibit brain growth," co-author Seth Pollak, of University of Wisconsin-Madison, told Bloomberg.
"We like to believe in the United States that education is an equalizer, that everyone has a fair shot," he added. "This is sort of suggesting that we have some people entering kindergarten not getting a fair shot."
© Copyright IBTimes 2022. All rights reserved.
FOLLOW MORE IBT NEWS ON THE BELOW CHANNELS