Powerball Ticket Sales Good For Schools? Lotteries' Impact On Education Varies By State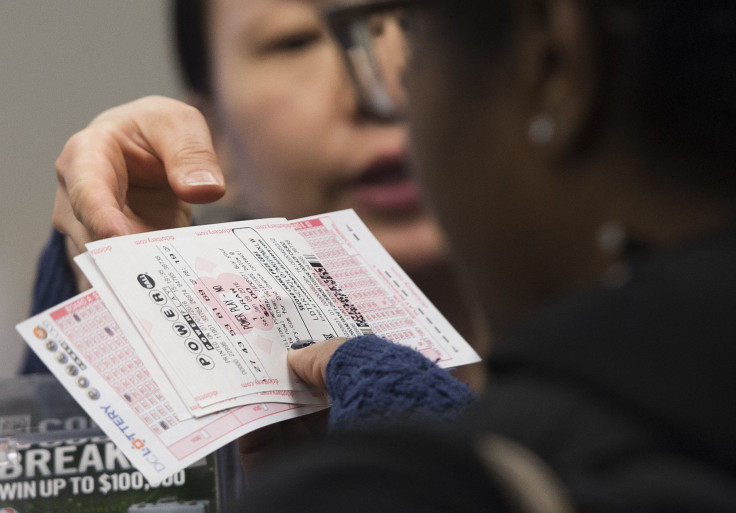 If you're looking for a reason to justify buying yet another Powerball ticket for Wednesday's $1.4 billion jackpot, skip the education excuse. Although many states devote at least part of their revenue to supporting schools, the benefit your local district is actually receiving from the lottery is probably smaller than you think.
Lottery and finance experts said how much of each ticket the government claims and how it's distributed varies by state. And in some cases, state legislatures have come to rely so heavily on lottery proceeds that they've adjusted other spending to avoid paying more toward per-pupil funding.
"If you spend a dollar on the lottery and lose, don't assume that dollar goes to education," said Ross Rubenstein, a public management and policy professor at Georgia State University in Atlanta. "Don't expect that if a lot of money is spent on the Powerball this week and next week, that next month a new teacher's going to show up at your kid's school."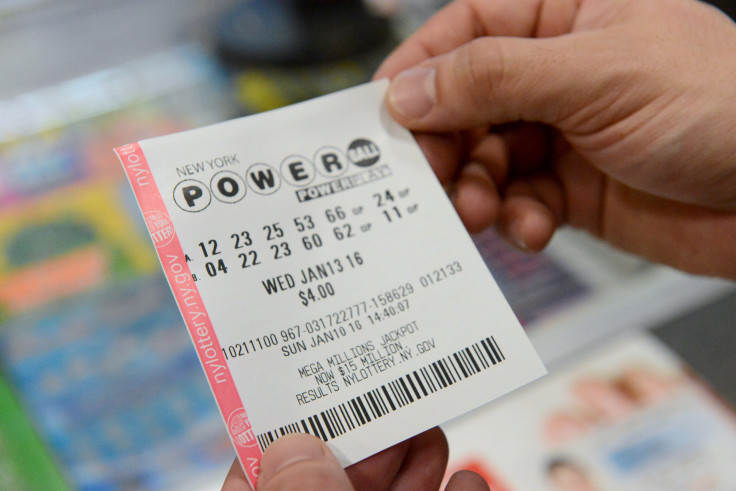 Powerball is played in 44 states, plus Washington, D.C., Puerto Rico and the Virgin Islands, according to its website. Of those, 37 are in the Multi-State Lottery Association, which allows its members to keep profits from the games and fund projects approved by their state legislatures.
States have heavily promoted the games for decades, often attracting customers by reminding them that their quick picks could change children's lives. California launched its lottery in 1984 with the slogan "Schools Win Too," while the Virginia lottery had the motto "Helping Virginia's Public Schools" as recently as 2011.
During every game, states earn revenue based on how many people buy tickets. After taking out cuts for prize money and operational costs, lottery organizations can decide how to spend their proceeds. Some dedicate the dollars to a specific cause — for example, Pennsylvania's lottery solely benefits senior citizen programs. Others, like Rhode Island, maintain a general fund for a myriad of purposes.
A number of states have some of their lottery revenue earmarked for education, said Rubenstein, who co-authored a report titled "Who Pays and Who Benefits? Examining the Distributional Consequences of the Georgia Lottery for Education" in 2002. But from there, the specifics vary. For example, Georgia's lottery funds a scholarship and a pre-kindergarten program that exist only because of the game. Oklahoma spreads its revenue around to supplement teacher salaries, pay for building construction and upgrade equipment.
There's no get-rich-quick scheme for schools. "Each state has its own guidelines for where that money is going," said Patrick Pierce, a political science professor at Saint Mary's College in Notre Dame, Indiana.
Often, the money goes into an umbrella fund for education. State lawmakers, in turn, have developed a habit of substituting in lottery revenue in education budgets as opposed to adding on top them, said Pierce, who co-authored a 1997 paper that found states decreased their education spending a few years after adopting the lottery.
"It enables them to generate a certain amount of revenue without having to raise taxes," he added. "In percentage terms, it may not look like much, but it's just essential to state budgets."
The percentages are usually "really tiny," to use the words of senior policy analyst Lucy Dadayan, who works at the Nelson A. Rockefeller Institute of Government in Albany, New York. She said states saw about $18 billion in lottery revenue in the 2014 fiscal year, but they spent more than $600 billion on education.
In New York, which has the nation's largest and most profitable lottery, about 14 percent of state education funding — or about $3.11 billion — came from the lottery last year. The revenue was allocated to school districts based on a formula that included income wealth, property wealth and the number of students, according to Lee Park, a spokesman for the New York State Gaming Commission in Schenectady. Park added that state sales for the current Powerball jackpot, which began to grow in November, had driven $58.4 million in aid to education through 11:30 a.m. EST Monday.
Lottery revenue accounts for about 6 percent of the education budget in Florida. However, $1 spent on a customer's end doesn't equal $1 donated to schools. Connie Barnes, the spokeswoman for the Florida Lottery, based in Tallahassee, said that in each $1 ticket, about 64 cents goes to prize winners and 28 cents to education. The remaining 8 cents go to vendors, retailers and operational costs.
But don't blame the lottery organization for your child's beat-up textbook or rusted playground. The money is transferred to Florida's Educational Enhancement Trust Fund every month, and that's when the Florida Lottery organization forfeits control of it. The state Legislature, working with the Education Department, chooses how to distribute the funds to counties, financial aid programs and school renovations.
"We raise the money, we forward it to the fund, and we don't decide where any of it goes," Barnes said. Last year, the Florida Lottery transferred $1.5 billion to the fund.
On the West Coast, California has a similar system. The state controller's office distributes money per pupil based on average daily attendance, according to its website. "Once we generate the dollars, we're completely hands-off," spokesman Alex Traverso wrote in an email.
California law restricts how lottery funds — which totaled $1.39 billion last fiscal year — are spent. The money can't be used to buy property, fund research or pay for construction. Traverso said in the past, schools have used lottery funds on teacher salaries as well as buying supplies, books and computers.
But just because this week's Powerball jackpot is the largest ever, that doesn't mean schools will see an immediate windfall. Traverso said California transfers money to schools quarterly, so it will take a few months for funds from the recent Powerball run to reach students. Still, he maintained the lottery's importance for education.
"Schools definitely rely on this money," Traverso said. "It's not a lot, but it makes a big difference."
© Copyright IBTimes 2023. All rights reserved.