Preet Bharara Chalked Up Yet Another Victory For Himself And The State Department Of New York, But Markets Speculate This Is Not The End To The SAC Saga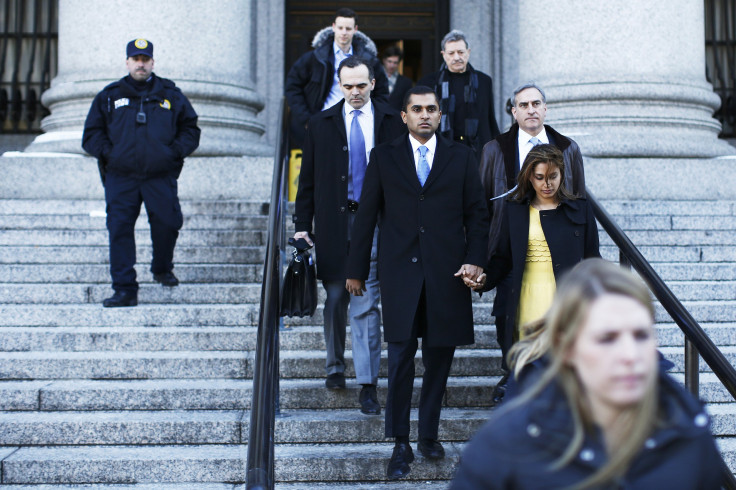 Preet Bharara, the Indian-American district attorney who has carved a name for himself by going after white-collar criminals and offending foreign diplomats with equal gusto, has chalked up yet another victory with the conviction of Mathew Martoma, a hedge-fund manager, said to have been involved in the largest insider-trading scheme in U.S. history.
With a win-lose track record of 79-0, the state department of New York and Bharara, who was nicknamed "the sheriff of Wall Street" by Time magazine, have succeeded in punishing Martoma, a former portfolio manager for SAC Capital Advisors, which is run by billionaire investor Steven A. Cohen, for insider trading and earning himself a $9 million bonus in the process. However, Bharara's pursuit of Martoma has led some to question the prosecutor's reasons for going after someone who had been fired from SAC Capital in 2010, and to question Martoma's reasons for not striking a deal with the prosecutor's office.
"In the short run, cheating may have been profitable for Martoma, but in the end, it made him a convicted felon, and likely will result in the forfeiture of his illegal windfall and the loss of his liberty," Bharara said in a statement from the U.S. Attorney's Office after the trial, noting that Martoma had gained secret knowledge of an experimental Alzheimer's drug to help generate trading profits.
Reportedly, the trial lasted more than a month with a jury comprising of 7 women and 5 men. In November 2012, the hedge fund had paid $1.2 billion in fines after pleading guilty to criminal charges related to insider trading. He was accused of two counts of securities fraud and one count of conspiracy, and is one of eight people from SAC to be convicted of criminal insider-trading charges. It is expected that Martoma will spend between seven and 10 years in prison unless he co-operates and strikes a deal to help prosecutors arrest more people behind the scheme.
While Martoma's trial also revealed that the 39-year-old trader was thrown out of Harvard Law School for altering his grades on an official transcript before he joined the business school at Stanford, it also raised questions about why he had not turned on his former employer in an effort to reduce the charges brought against him.
Thomas Rohback, a partner and chairman of the litigation group at Axinn, Veltrop & Harkrider, told Forbes: "If somebody is a billionaire, and you're sending other people that have worked for him to prison, isn't there something lacking if you don't bring the possibility of a jail sentence against that person," adding that he did not understand why Martoma did not try to "cut a deal" throughout the trial.
Sidney Gilman, an 81-year-old doctor who testified in Martoma's trial, reportedly said that he and the accused were only pawns for the authorities who are "really after a man named Steven A. Cohen."
© Copyright IBTimes 2023. All rights reserved.
FOLLOW MORE IBT NEWS ON THE BELOW CHANNELS