Pregnant T-Mobile Employee Kristi Rifkin Fired After Being Forced To Clock Out For Restroom Use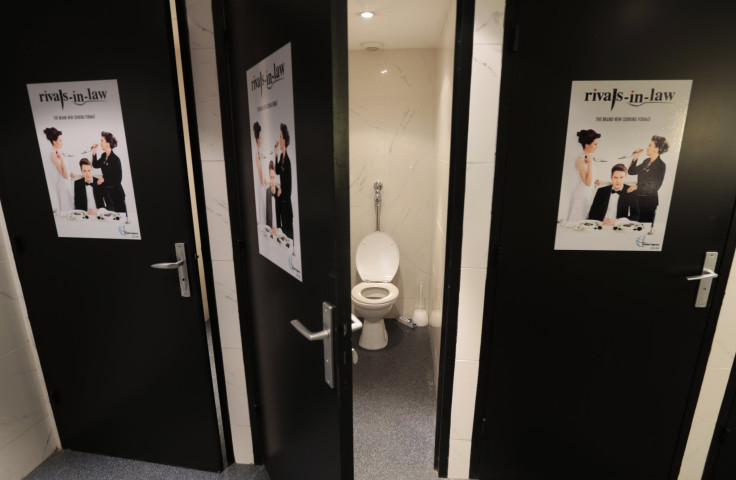 A T-Mobile employee's high-risk pregnancy put her in hot water after employers told the mom of two she had to clock out during every work-day restroom visit.
Nashville resident and T-Mobile call center worker Kristi Rifkin said it was her doctor's orders to drink "more water" that led her to increase her bathroom usage, a trend her employer wasn't amicable with, ABC News reported Wednesday.
"They give you two 15-minute breaks and a 30-minute lunch. If you can't take care of your biological needs in that time period, you don't go," said Rifkin, who was told by a supervisor to obtain a doctor's note to prove her multiple bathroom visits were necessary.
"At that point, I thought my head was going to launch off my shoulders," Rifkin said. "Are you serious? I need to get a note from my doctor to go to the toilet?"
Rifkin claimed her lack of approved bathroom time was detrimental to her unborn child after she attempted to eat and drink less during work hours, causing her blood pressure to skyrocket. In an effort to maintain her position and remain on the company's health insurance plan, the employee attempted to stay with T-Mobile throughout her pregnancy.
After retrieving the required doctor documentation to prove her medical condition, Rifkin said she was only granted the option of clocking out before each restroom visit, ultimately taking five minutes of pay out of her paycheck multiple times on a daily basis.
"I ended up using my vacation time to use the bathroom," Rifkin said.
After applying for the Family Medical Leave Act, which requires that employers provide 12 weeks of job-protected, unpaid leave for eligible employees, and returning to work a little more than 1 month after giving birth, the employee was unceremoniously fired with no severance.
Executive Director of Workplace Fairness Paula Branter said there are no requirements that force employers to allow their workers to use the restroom but did classify the incident as discriminatory.
"If a pregnant woman is the only employee being forced to clock out and they don't require males or nonpregnant females to do so, it would seem to me that would be pregnancy discrimination," Branter said.
A spokesperson for the company refused to comment on Rifkin's situation, only stating T-Mobile's benefits, paid off-time and part- and long-time disability coverage is "generous."
This isn't the first time a pregnant employee was fired for using the restroom. Call center employee April Roller filed a lawsuit against Kansas City call center National Processing of America in December 2012 after being fired for frequent restroom visits due to morning sickness. A manager for the center stated in court documents that the company didn't "pay her to pee."
© Copyright IBTimes 2023. All rights reserved.