Premier League: I Knew He Would Miss, Graeme Souness Slams Winger For Liverpool's Loss
KEY POINTS
Divock Origi missed an easy chance to score against Burnley
Liverpool lost 1-0 to Burnley in the Premier League at home
They are without a win in five league games now
Former Liverpool midfielder Graeme Souness said he "always knew" Divock Origi would waste his big opportunity against Burnley. Souness' comments came after Origi missed an easy chance to score as Liverpool lost 1-0 at Anfield in the Premier League on Thursday.
Liverpool boss Jurgen Klopp benched two of his front-line players Roberto Firmino and Mohamed Salah and instead started with Alex Oxlade-Chamberlain and Origi along with Sadio Mane in a bid to add fresh legs to his attack. Unfortunately, that backfired as the Reds failed to score even a single goal despite having 27 shots in the game – the most in any of their matches in the ongoing campaign.
Origi, who finally had received his first Premier League start of the season, had a great chance to justify his selection when he found himself through on goal during the first half at Anfield. While the Belgian striker had two controlled touches, he struck a powerful shot towards the top right of the post that only hit the crossbar.
Sourness, who currently is one of the pundits on Sky Sports, was quick to slam the 25-year-old playmaker.
"If it had been any of their other – their normal front three – you'd have said goal. I know he's got some important goals for the club but as he's running through, I did say to you 'he's gonna miss here'. I mean, his first touch is great, his second touch is great. He gives himself time to open the body up… and he's missed it. OK, you can say, six inches lower, six inches to the left, it's a goal, but it isn't. It doesn't hit the back of the net. It's a bad miss," added Sourness, who scored 55 competitive goals for Liverpool between 1977 and 1984.
With the 1-0 loss against Burnley, the defending champions have fallen six points behind leaders Manchester United in the 2020-21 Premier League table. The Reds are yet to score a Premier League goal this year and are without a win for five league matches now.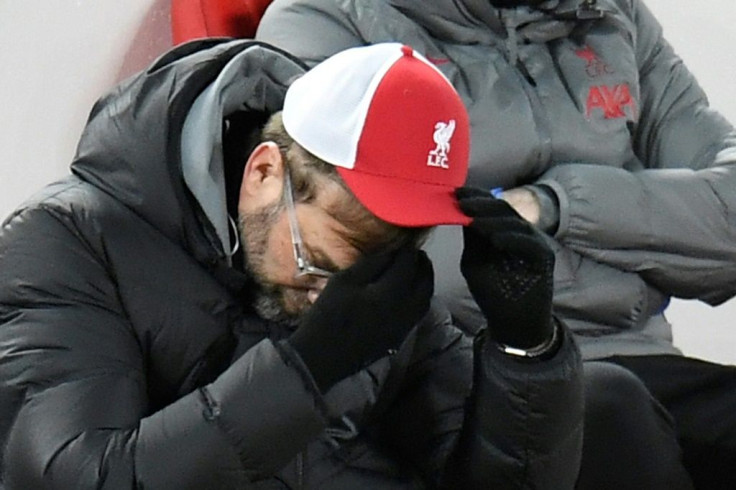 Liverpool will next take on Manchester United in the FA Cup Sunday before they lock horns with Tottenham in the Premier League next week.
© Copyright IBTimes 2023. All rights reserved.