Premier League Rumors: Arsenal Could Move Guendouzi To Gain More Flexibility This Summer
KEY POINTS
Matteo Guendouzi may be part of player swaps this summer
Arsenal is looking at different options for Guendouzi
Real Madrid and Barcelona are interested in Guendouzi
The future of Matteo Guendouzi is up in the air, with Mikel Arteta seemingly set to deal with the French football player.
Guendouzi may have drawn the last straw with the Gunners coach, particularly after an incident involving Neal Maupay of Brighton. To recall, Guendouzi came under fire when he gloated about salaries to the 23-year-old forward. Arteta stressed that this is not part of the culture he was trying to establish at Emirates Stadium.
Looking ahead, Arsenal could use the 21-year-old as a makeweight in potential summer moves that the Gunners are planning. There are several teams interested in Guendouzi, but nothing is definite for now.
Also, the French footballer reportedly informed Arsenal management of his plans to leave in the summer, something likely tied to the falling out he has with Arteta. Despite this development, Arteta has issued a challenge to Guendouzi to back the rebuilding plans of Arsenal to prove he deserves to stay.
Right now, his future seems to be slowly slipping, with Arsenal management reportedly sending out feelers to see who could be interested in Guendouzi. Part of that are teams where they plan to swap players, hinting that the 21-year-old will likely be part of any transaction coming soon.
Arsenal will have a limited budget heading into the next transfer window, a reason why they are focusing on swap deals. Aside from that, they will be checking out cheaper players available in the market as well as free transfers.
In a previous post, it was mentioned how Real Madrid and Barcelona were among the teams reportedly interested in Guendouzi. They are ready to assume the remaining two years in the French player's contract. Guendouzi earns roughly $49,000 a week.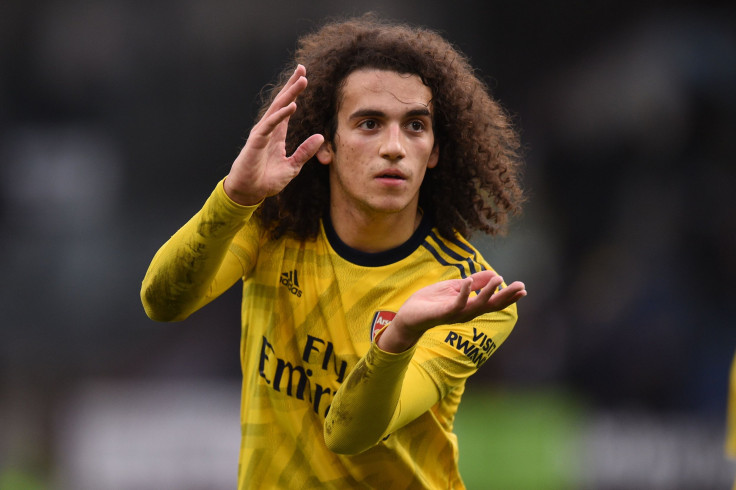 Until something happens, Guendouzi will have to be satisfied with the opportunities given to him. He sat out Arsenal's last two games, wins over Southampton and Sheffield United. This is an indication that Arteta is either done with his antics or disciplining him to improve his ways.
"He is a really young player, still developing. When you are developing, the curve normally is not so straightforward," Arteta said.
"You have to hit some bumps and adapt to it and learn in the process about things you have done right and things you have done wrong, like any other player," he added.
© Copyright IBTimes 2023. All rights reserved.