Premier League Rumors: Blues Banking On Stronger Pulisic To Save Season
KEY POINTS
Pulisic recovering better due to COVID-19 break
Chelsea needs Pulisic back to boost top-four finish
Pulisic expected to play by time league restarts
Christian Pulisic is raring to go but Frank Lampard prefers to see him back once he is fully recovered. There were numerous instances the past month where he could have returned but it was a risk Chelsea was not willing to take. The COVID-19 pandemic may change all that.
Thought the coronavirus has grounded football action and left the league and teams worrying about the financials, it has been a huge break for players recovering from injury. Pulisic suffered an adductor strain at the start of the year and has not seen action since. The long layoff will help him strengthen his body, something that will allow him to get ready for game physicality ahead.
Pulisic drew praise from several people in his first year with the Blues. That includes Marcos Alonso, his current Blues teammate. He spoke to Stu Holden of Fox Soccer, someone who played for Bolton in 2010. Alonso had good words for the USMNT star, admitting that he initially had doubts about how Pulisic would struggle with the physicality of the Premier League.
"He has quality, speed, I thought he was going to struggle a bit with the physicality of the Premier League but he has done great. He missed a little bit of the continuity to show even more and keep improving but I think he's going to be a great player for Chelsea. Hopefully, with his time off, he's going to come back stronger from this small injury he had," Alonso said.
Pulisic's talent is something most are awed by. In a previous post, USMNT player Aaron long lauded his dribbling ability, comparing it to Landon Donovan. With the added time off while the league is on pause, Pulisic will need to step up once league play does resume.
After starting the season strong, Chelsea has been struggling. They are only three points ahead of Manchester United and there are still nine games to go. If the Blues are not careful, the Red Devils could catch up and dislodge them from a top-four finish.
For now, all Pulisic and Chelsea can do is wait. Dates have been set but are subject to change depending on the COVID-19 pandemic numbers. For the Blues, that could be beneficial as it allows a promising young star like Pulisic. Not only is he getting needed rest, but it also allows him to get stronger to boost the Blues chances in their remaining games.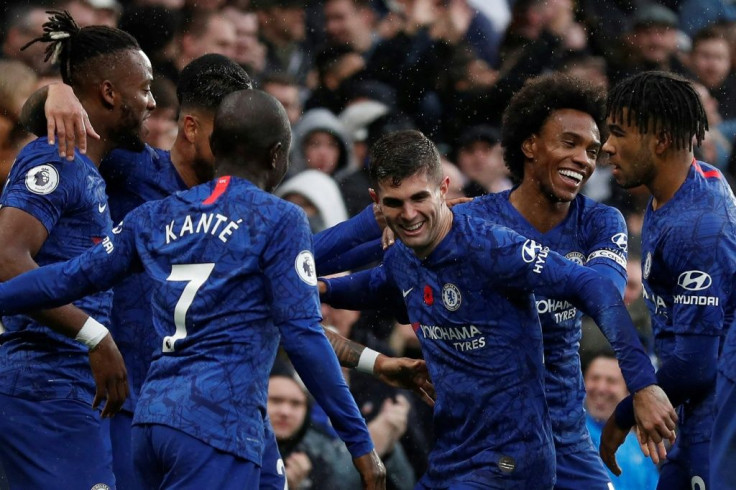 © Copyright IBTimes 2023. All rights reserved.