Premier League Rumors: Pulisic More Cautious, Admits To Not Taking Adductor Injury Seriously
KEY POINTS
Pulisic admits to not taking injury seriously
Pulisic will play more cautiously
Pulisic is ready to help Chelsea when season resumes
Christian Pulisic has been aching to get back in action and such would have happened if Chelsea FC was only thinking about themselves. But knowing that it would make no sense to play a less-than-100% Pulisic, the USMNT star was placed in the freezer.
It has been a long wait for the 21-year-old midfielder, but his return is expected to happen soon. That could happen next month if plans to resume the current season holds up. As of this writing, it appears that football action will resume but with no fans in the stands.
The COVID-19 pandemic has created problems, infecting people, and placing everyone on hold. But for Pulisic, the temporary lull allowed him to heal well from his adductor injury. He admitted via the team's official website that he did not take his injury seriously at first. He felt that he could play through the pain, defying the possibility of aggravating the injury.
"I didn't take it as seriously as I think I should have. It was one of those you felt you could do a lot of things but you try to push it that one extra step and realize it's not ready yet," Pulisic said.
As of this writing, Pulisic is one of many football players waiting for the green light to play. And though he claims he is fully recovered, it remains to be seen if the Blues will field him in once the season restarts. But if his presence back in the United Kingdom is any indication, it appears that Pulisic is ready and will take the field in early June as previously reported.
A returning Pulisic will undoubtedly be a big boost to Chelsea 's campaign. They are only three points ahead of Manchester United with nine games to go. The Blues are trying to hold on to that lead and prevent the Red Devils from catching up. If they are dislodged, Chelsea could be booted out of a top-four finish.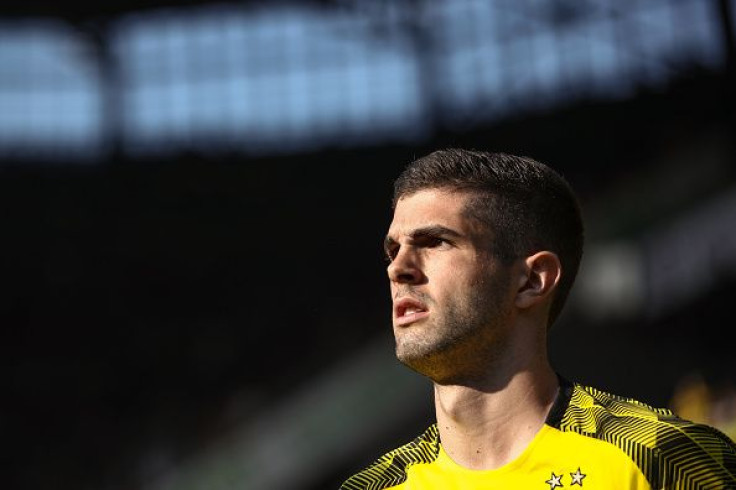 © Copyright IBTimes 2023. All rights reserved.