President Nicolás Maduro Sends Army To Venezuelan State Amid Crackdown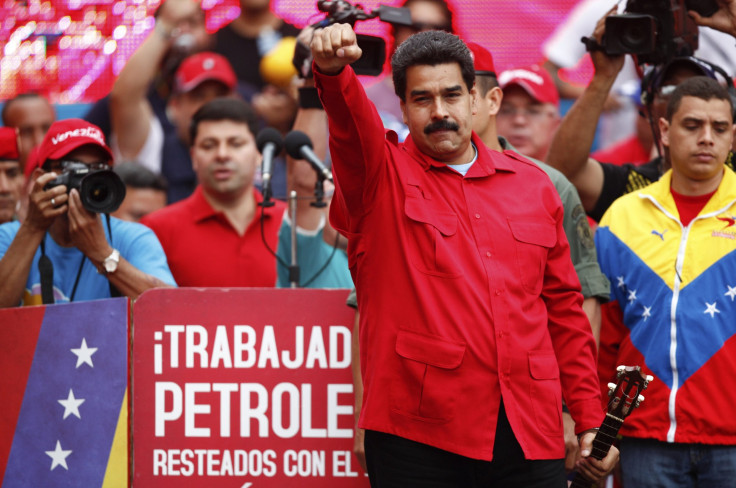 Venezuela is going from bad to worse, and the government has finally recognized it -- though not as protesters hoped it would. In an attempt to stem the chaos that has taken over several states of the country, President Nicolás Maduro has sent the army to the streets of San Cristóbal, capital of the state of Táchira on the border with Colombia, to try to restore order. The government has even threatened declaring a state of emergency in Táchira, beginning with a curfew.
This would be an unprecedented move in the country. Not even in the days of late President Hugo Chávez, which included a failed coup d'état in 2002 and a two-month strike at breadwinner state oil company Petróleos de Venezuela, did the government ever call a state of emergency. The last time something of the sort happened was in 1989, under then-President Carlos Andrés Pérez, when an economic reform was announced and the citizens of Caracas revolted, prompting the government to declare a curfew.
For a Chavista like Maduro, who has always invoked the power of the people as his source of legitimacy, to exert his power against his own citizens is a show of weakness never seen before.
The circumstances have been, nevertheless, exceptional, even for a regime that has based its rhetoric on blaming others and denied the economic crisis to the point of sparking a nationwide protest that has resulted in several deaths -- including public figure and beauty queen Génesis Carmona -- and the shutdown of the Internet for days. The press has been silenced, Twitter pictures have been taken down, and Venezuelans the world over have protested in front of their own embassies and consulates.
The government has placed blame for the riots and deaths squarely on protesters. Leopoldo López, leader of the opposition party Voluntad Popular (People's Will), has been arrested and accused of arson and murder. Three U.S. diplomats have been expelled from Venezuela, and Washington is still waiting for explanations. U.S. President Barack Obama also called on Maduro to stop the repression, during a speech in Toluca, Mexico, where he attended this week the NAFTA 20th anniversary summit.
The protests show no sign of abating. Caracas is on fire once again, with police spraying tear gas and demonstrators throwing rocks to them -- and Maduro's response might just be to send in the army.
© Copyright IBTimes 2023. All rights reserved.