President Obama Calls Kanye West A 'Jackass'…Again, Prefers Jay-Z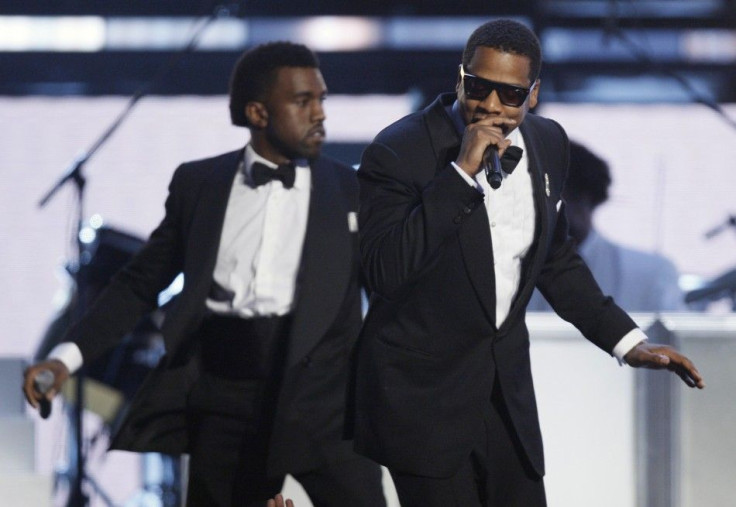 It's hard to forget in 2009 when U.S. President Barack Obama called Kanye West a jackass after the rapper interrupted Taylor Swift's acceptance speech at the 2009 MTV Music Awards.
But just under three years later, Obama still maintains his view that West indeed emanates the qualities of a donkey and much prefers Jay-Z.
In an interview with The Atlantic published for the May 2012 issue, reporter David Samuels engaged the President in a casual question about his favorite rapper.
Kanye or Jay-Z? Samuels asked.
Jay-Z, the President responded with a smile.
Although, I like Kanye, Obama continued. He's a Chicago guy. Smart. He's very talented.
Even though you called him a jackass? Samuels asked.
He is a jackass, Obama replied. But he's talented.
According to The Atlantic, Obama walked away, leaving behind a verdict that he intended to be funny, and also entirely deliberate: even before an audience of one, the leader of the free world is still not letting Kanye West off the hook.
In 2009, during an interview CNBC, Obama made an off-the-record comment that West was a jackass which was then publically tweeted.
Pres. Obama just called Kanye West a 'jackass' for his outburst at VMAs when Taylor Swift won. Now THAT'S presidential, ABC's Terry Moran tweeted in 2009. The audio portion was posted on gossip news website TMZ, quoting the President as saying, I thought that was really inappropriate. He's a jackass.
A spokesperson for ABC News apologized for their flub in a statement to Politico shortly thereafter.
In the process of reporting on remarks by President Obama that were made during a CNBC interview, ABC News employees prematurely tweeted a portion of those remarks that turned out to be from an off-the-record portion of the interview. This was done before our editorial process had been completed. That was wrong. We apologize to the White House and CNBC and are taking steps to ensure that it will not happen again.
Kanye West has a history with offending Presidents, as he made a statement saying that George Bush doesn't care about black people, which Bush said was the most disgusting moments in my presidency.
West later apologized during an appearance on NBC.
I would tell George Bush: In my moment of frustration, I didn't have the grounds to call him a racist, West said. I believe that in a situation of high emotion like that, we as human beings don't always choose the right words.
© Copyright IBTimes 2023. All rights reserved.
FOLLOW MORE IBT NEWS ON THE BELOW CHANNELS