President Obama Hosts Special July 4 Naturalization Ceremony For Military Members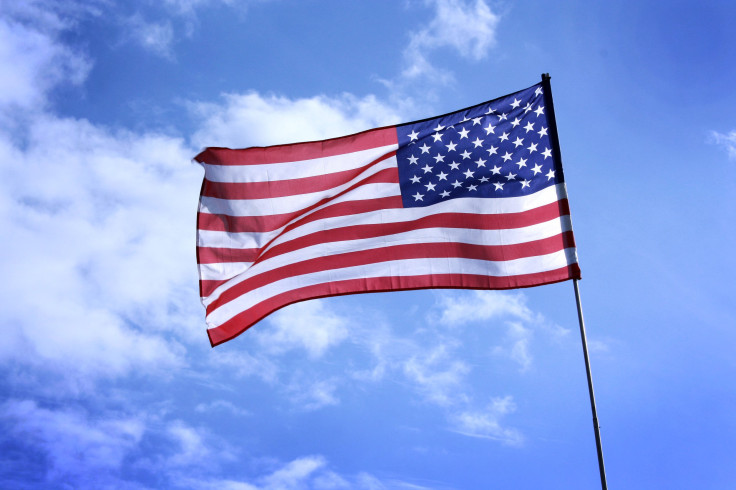 As part of the this year's Independence Day celebration, President Obama welcomed a group of America's newest citizens in the White House's East Room in a special naturalization ceremony for members of the U.S. military.
According to a press release by the White House, President Obama said that he has always considered the naturalization ceremony one of his favorite events because it serves as a reminder that "America is and always has been a nation of immigrants." This year was no different: A total of 15 countries were represented in the group.
After the Marine Band started the ceremony by playing the national anthem, a group of 25 individuals rose one by one as Rendell Jones, acting deputy director of U.S. Citizenship and Immigration Services, read out their names and the countries that the individuals represented: Australia, Canada, China, France, Germany, Ghana, Guatemala, Guinea, Jamaica, Nigeria, Panama, the Philippines, South Korea, Trinidad and Tobago, and Ukraine.
Deputy Secretary of Homeland Security Alejandro Mayorkas administered the oath of allegiance and announced to the group, "You are now United States citizens."
Among the group of 25 was Rodrigo Laquian, who came to the United States from the Philippines. Laquian enlisted in the U.S. Navy because, he "wanted to be part of something big and important. To be part of a great cause."
"Today, Petty Officer Second Class Laquian is still part of that great cause-- and today he's also an American citizen," President Obama said. Other participants included Canadian-born Stephanie Van Ausdall, who is currently a Sergeant in the Army; and Oscar Gonzalez, a Marine who is originally from Guatemala.
"It is an honor to join everyone here, for the first time, in calling you 'our fellow Americans,'" Obama said in a speech following the ceremony.
After the president's remarks, special recognition was awarded to Chef José Andrés, a Spanish-born, award-winning chef and naturalized citizen. Andrés was honored as this year's Outstanding American by Choice, a title awarded by the U.S. Citizenship and Immigration Services to recognize "outstanding achievements of naturalized U.S. citizens who have demonstrated their commitment to the country and to the common civic values that unite the nation."
© Copyright IBTimes 2023. All rights reserved.