Fourth Of July 2014: 9 Trivia Facts About Independence Day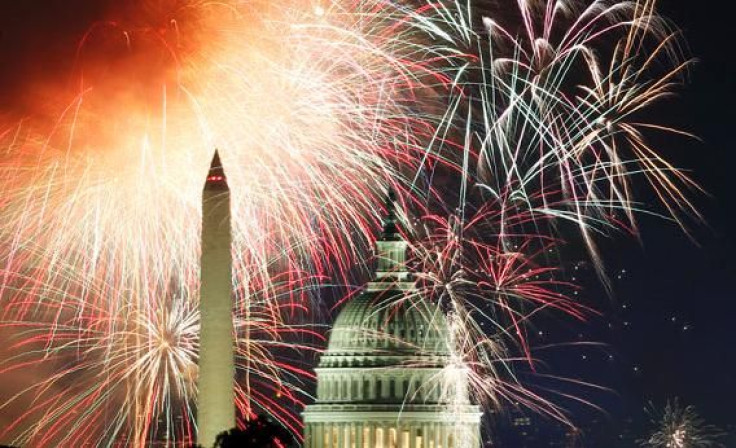 The Fourth of July is a spectacular day: barbeques, fireworks, fun in the sun (one hopes) and music, all in the name of our country's freedom. While you're out celebrating with family and friends, here is some strange Independence Day trivia to share, courtesy of ABC News, History.com and Fourth of July Trivia.
What day did most signers of the Declaration of Independence actually sign the document?
Aug. 2, 1776.
How many people signed the Declaration of Independence on July Fourth?
Two
Three of the first five presidents died on the Fourth of July:
John Adams, Thomas Jefferson and James Monroe. Adams, the second president, and Jefferson, the third, died on the same day in 1826, the 50th anniversary.
Which president was born on the Fourth of July?
Calvin Coolidge, the 30th president, in 1872.
What other countries celebrate the Fourth of July?
Denmark, England, Norway, Portugal and Sweden. Denmark Danes and Norwegians celebrate American Independence Day because thousands emigrated to the U.S. in the early 1900s. Other European countries, like England, Portugal and Sweden, hold celebrations near American military bases and or spots frequented by American tourists to boost travel during early July.
How did the Nathan's Fourth of July Hot Dog Contest begin?
It apparently started after a disagreement among four immigrants over who was the most patriotic.
John Adams would think the country is celebrating Independence Day on the wrong date:
Adams wrote that July 2, the date the Second Continental Congress voted in Philadelphia to declare independence from Britain, not July 4, would be the day patriots celebrated their freedom. "The Second Day of July 1776, will be the most memorable Epocha, in the History of America," Adams wrote on July 3. "It ought to be solemnized with Pomp and Parade, with Shews, Games, Sports, Guns, Bells, Bonfires and Illuminations from one End of this Continent to the other from this Time forward forever more."
When did the Fourth of July become a legal federal holiday?
1938
Is there something written on the back of the Declaration of Independence?
Yes. It might not be a treasure map as Nicholas Cage's character claims in "National Treasure," but there is apparently a message written upside down at the bottom of the signed document: "Original Declaration of Independence dated 4th July 1776." It's not known who wrote it or when. Since parchment was usually rolled up during the Revolutionary War years, it's thought this memo served as a label.
Follow me on Twitter @mariamzzarella
© Copyright IBTimes 2022. All rights reserved.
FOLLOW MORE IBT NEWS ON THE BELOW CHANNELS