President Obama And Systemic Racism: White House Segregation Plan Questioned By African-American Realtors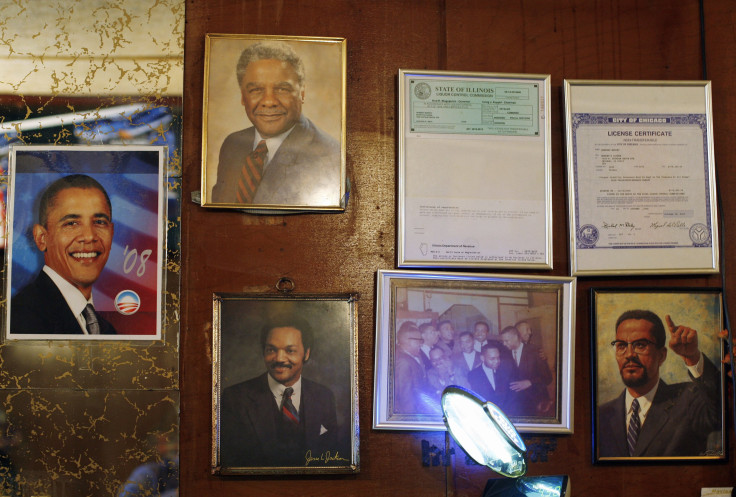 Most of the families that come through the doors of Baltimore realtor Kim Nunnally's agency are black. They find her by word of mouth from other African-American families that she has found homes for over her 30-year career as an agent. If they are qualified and well-prepared, Nunnally says she can sell them a home in any neighborhood of the majority-black city that they desire.
"That's the first thing I ask when they come in, 'Where do you want to live?'" Nunnally, who is black, said in a phone interview on Friday. "I'm not telling them where to live. If someone chooses to live in a predominantly white or a mostly black neighborhood, that's what I show them."
Settling black families in majority-white neighborhoods doesn't happen as often as she'd like, Nunnally admitted. "You'll have a hardworking family who is renting, paying $1,000 to $1,200 per month, and paying on time, but can't afford a quality home in a neighborhood with good schools because the financing isn't there," she said. "It's really disheartening."
This week, the Obama Administration unveiled a plan that would encourage cities around the country to track the racial makeup of their communities and increase the amount of affordable housing and home-financing programs that would help diversify racially-segregated neighborhoods. Decades after unchecked racial steering and lending discrimination made it hard for minority families to establish roots in white neighborhoods, black real estate agents say de facto segregation persists because of economic inequality. The agents like the idea of combating modern segregation through homeownership, but question whether integration can happen by simply asking city officials to pay more attention to it.
"To me, that sounds good on paper, but the reality of it is income," said Nunnally, who pointed to the black-white wealth gap as the culprit for segregation in Baltimore and the surrounding suburban communities. "How can [neighborhood integration] come to fruition if the individuals don't have the income to sustain the mortgage payment? People say the lending practices have loosened, but they really haven't."
The U.S. Department of Housing and Urban Development on Wednesday announced it will require U.S. municipalities to keep record of their housing patterns to identify racial bias. Every few years, cities and towns will make a public report of the results and, ideally, show a reduction in racial segregation. HUD officials say the policy is not meant to punish segregated cities. But the housing pattern data could eventually be tied to billions in federal funding that helps cities meet their obligations under the Fair Housing Act, a law passed during the civil rights era that banned the practice of housing discrimination against minorities.
HUD isn't leaving the diversity of American communities up to minority real estate professionals, though some experts say these agents can play an important role.
The rate of African-American and Hispanic homeownership in 2009 was about 46 and 48 percent, respectively, according to the U.S. Census Bureau. Whites owned homes at the rate of nearly 75 percent, while the rate for Asians was 59 percent.
Many black homeowners find their first homes through black real estate agents, said Gladstone Adams, a 60-year-old African-American agent in the Dallas suburb of Richardson. Because the mortgage qualification process can be daunting for first-time buyers, African-Americans tend to seek out someone that others like them trust, Adams said.
"They will only do business with you if they trust and know who you are," he said. "But it's really a matter of getting the mortgage." Adams said the government would have to practice reverse discrimination – offering better financing and mortgage programs specially made for blacks – if they want to deal with de facto segregation. "I've never encountered blatant racism from majority-white communities. As long as [blacks] qualify and can afford the mortgage, I have no issues whatsoever."
The National Association of Realtors, a group for professionally licensed real estate brokers, tracks the racial makeup of brokers. As of 2015, 85 percent of its membership is white. Hispanic realtors accounted for 7 percent of NAR members, while blacks and Asian realtors were each 4 percent.
NAR spokeswoman Sara Wiskerchen said the organization routinely offers training to realtors seeking diversity in the communities they serve. "While real estate professionals and other private citizens will play an important role in achieving more diverse communities, it's more likely that local public government and communities will play the greatest role," Wiskerchen said in an email.
Qualified minority families do still encounter racism and barriers to homeownership and affordable housing options. Since the 1970s, civil rights and fair-housing advocacy groups have successfully sued cities and housing commissions whose policies impose those barriers. The federal government, through the Fair Housing Act, already provides funding for programs that create affordable options and financing programs for minority and economically-disadvantaged Americans.
Last month, the U.S. Supreme Court ruled, in Texas Department of Housing and Community Affairs v. The Inclusive Communities Project, Inc., that the Fair Housing Act prohibits communities from imposing certain limits to affordable housing development that have a "disparate impact" on minorities and the poor. "The [justices have] made it clear that HUD can continue to use this critical tool to eliminate the unfair barriers that have deferred and derailed too many dreams," said Julián Castro, the HUD secretary.
The community of McKinney, Texas, and its housing authority was sued in 2009 by the Inclusive Communities Project, a Dallas housing and civil rights advocacy organization, after officials rejected a proposal to construct affordable and low-income housing on the predominantly white side of town. McKinney eventually settled with ICP and agreed to construct two affordable housing projects.
Some forms of housing discrimination still can be blatant. In 2010, the U.S. Department of Justice sued a white couple and their real estate agent in Chicago for allegedly refusing to sell an African-American family a home that had been on the marker for nearly two years. The case was settled two years later, with the couple agreeing to pay the black buyer's agent $6,000 if the civil lawsuit was dropped.
Especially in Chicago, one of the most racially-segregated major cities in the country, bank lending practices pose the most significant barrier to black homeownership, said Chicago broker Gerald McQuirter. "I've had situations where banks approved the applications of white buyers in 30 days, while it may take them 60 to 90 days for a black applicant, if they even get approved," said McQuirter, a managing broker at GMC Capital Realty, LLC.
With banks requiring many of his clients to submit a photo ID with their application, McQuirter questions if the White House plan to address de facto segregation is targeting the wrong problem. "You would think that having a black president would make a difference, but it's not necessarily that case," he said. "It's alarming that we still have a lot of things that we have to overcome, in order for there to be true equality."
© Copyright IBTimes 2023. All rights reserved.