Prince Fielder: Detroit Tigers Introduces Player, Contract Details Revealed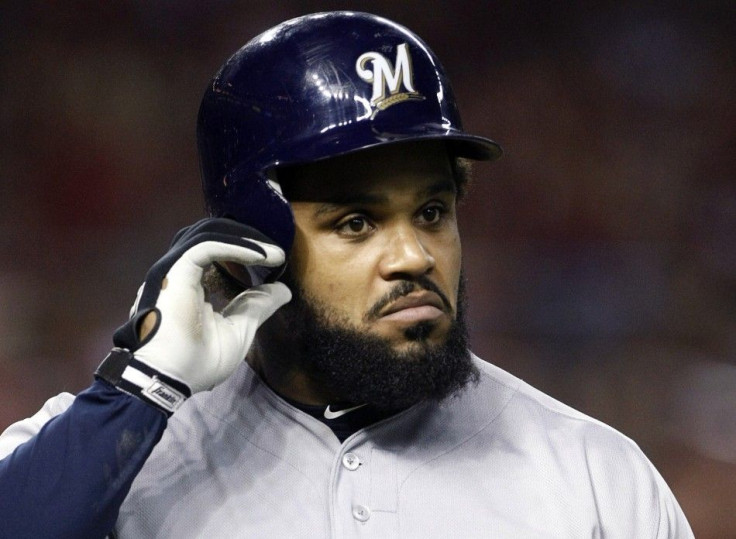 The Detroit Tigers formally introduced their new first baseman, Prince Fielder, on Thursday at a press conference at Comerica Park.
The Tigers signed Fielder to a nine-year, $214 million contract -- the fourth-largest contract in baseball history.
This is awesome, Fielder said. I just never thought this could happen.
Detroit Tigers' general manager Dave Dombrowski introduced Fielder alongside owner Mike Ilitch, manager Jim Leyland, and agent Scott Boras. Dombrowksi gave Fielder his new jersey, and called it a very exciting time for this city.
Ilitch said Fielder was marked to play baseball.
Fielder's father, Cecil Fielder, played seven years with the Tigers, mostly as a first baseman and designated hitter. Ilitch recalled the way a teenage Fielder hit homeruns out of Comerica Park when he came with his father to take batting practice.
Ilitch also said that the discussions about signing Fielder began once the team learned that power-hitting first baseman Victor Martinez would be out for the season with a torn anterior cruciate ligament.
Fielder will earn $23 million in each of his first two years with Detroit, then will make $24 million annually in the final seven seasons of his $214 million, nine-year contract, according the Associated Press. His contract also includes loads of incentives:
$500,000 if he's the AL MVP, $200,000 if he's second through fifth ,$100,000 if he's sixth through 10th.
$1 million for each MVP
$100,000 if he's an All-Star starter, $50,000 if he's a reserve,
$100,000 if he's a Baseball America or Sporting News postseason All-Star.
$100,000 for a Gold Glove,
$100,000 for a Silver Slugger,
$100,000 for the Hank Aaron Award
$150,000 for league championship series MVP
$200,000 for World Series MVP
© Copyright IBTimes 2023. All rights reserved.