Prince Harry Warned Risk To His And His Family's Lives 'Increased Exponentially'
KEY POINTS
Security expert Richard Aitch believes Prince Harry and his family need police protection
Aitch said one cannot make a comparison between police protection provided by the government and private security
He explained that private security doesn't have the law on their side and has no access to U.K. intelligence information
The risk to Prince Harry's and his family's lives is now higher after he and his wife Meghan Markle stepped back as working members of the royal family, according to royal expert Richard Aitch.
During an interview with Us Weekly's "Royally Us" podcast, the director of operations for Mobius International Security weighed in on Prince Harry's fight to secure proper protection for his family in his home country.
Aitch argued that the risk is more "severe" in the U.K. because one cannot compare the police protection provided by the government with private security. He also noted that private security in the U.K. is controlled by a security industry authority working for the Home Office.
"In terms of risk, there's an argument that the government says that now he's no longer a member of the royal family, his risk is now lowered," he said on the podcast earlier this month. "And I would actually argue, on the contrary, it has actually increased by virtue of the fact you have removed police protection from him."
The security expert continued, "So his risk on the ground is increased exponentially in comparison. You can't, especially in the U.K., you cannot make a comparison between a government provision close protection and that of a private sector."
Prince Harry filed a judicial review against the Home Office after being denied permission to pay for police protection for himself and his family. The Duke of Sussex and his family lost their taxpayer-funded police protection when he and the Duchess of Sussex stepped back from royal duties in 2020.
According to Aitch, the debate surrounding Prince Harry being allowed to pay for police security for his family does not only concern "the differences between manpower from a government police protection provision and that sort of private sector."
"If Harry came home to the U.K. and he received private sector only security, that security is compounded by not only the lack of competence and performance on the ground generally by those individuals but also the fact that you don't have the usual intelligence flows," the royal expert explained. "But on top of that, which is probably the most influential aspect over all of them, is the fact that they don't have the law on their side."
Aitch pointed out that police have the power of the law and "can create sterile and secure areas they can prevent access by the civilians on the ground venues." They are also able to reduce the risk to the lives of people they are protecting "quite considerably" because they can control traffic flow, stop traffic and travel at the speed they prefer, according to the security expert.
In a statement issued earlier this month, a legal representative for Prince Harry said that the duke's private security team does not have adequate jurisdiction abroad or access to U.K. intelligence information necessary to protect him, his wife and their children, Archie, 2, and Lilibet, 7 months.
The representative said Prince Harry was "unable to return to his home" because it was too dangerous.
According to the representative, Prince Harry sought police protection following an incident in London in 2021, when he returned to the U.K. for the unveiling of a statue of Princess Diana, and his security was compromised after his car was reportedly chased by photographers as he left a charity event.
Graham Yuill, who served in the Royal Military Police as a specialist bodyguard for nine years, also said that Prince Harry should receive police protection because the lack of it makes him an easy target for terrorists. His biggest concern is that private security in the U.K. is not allowed to carry firearms.
"So people can have all the training you want, they can look smart and look intimidating, but there's nothing you can do if you're not armed. If a sniper ranges in at 1,500 feet away, if they were to fire a shot, there's no way you can react," Yuill explained.
However, Dai Davies, who was an operational unit commander for royal protection from 1995 and a former divisional commander in the Metropolitan Police Service, insisted that "the risk at this stage is deemed low" and that if Prince Harry needs police protection, it will be granted.
"There has never been a precedent where somebody pays for their security in this country. If it's required, it will be provided," Davies said on "Good Morning Britain."
Ken Wharfe, Princess Diana's former personal protection officer, pointed out that if Prince Harry's request is granted because he offered to pay, then "every visiting Hollywood star and wealthy celebrity may as well expect the same privileges."
"He cannot claim he was not told. For him now to be threatening legal action against the government, and by extension against the Queen herself, is unprecedented for any royal, even one who has abdicated his official duties," Wharfe wrote on Daily Mail.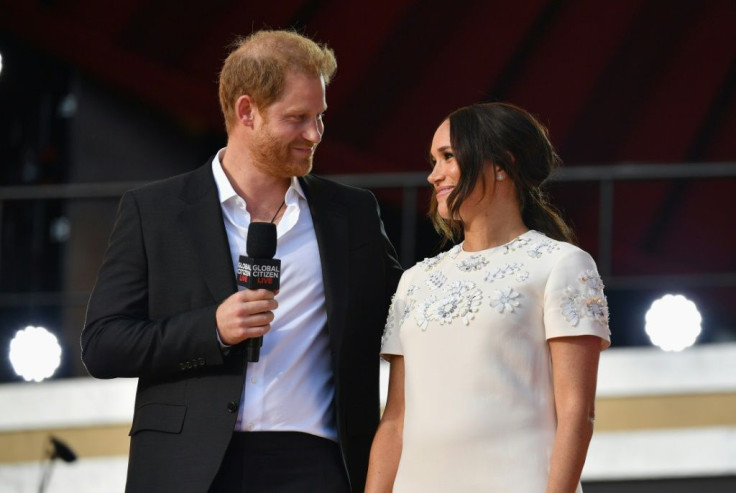 © Copyright IBTimes 2023. All rights reserved.