Prince Harry Should Not Expect Police Protection Upon Return To UK, Ex-Head Of Royal Protection Says
KEY POINTS
A former head of royal protection said Prince Harry won't receive police protection because "the risk at this stage is deemed low"
Dai Davies criticized the duke, saying he "can't pick and choose when he wants to come"
Princess Diana's former protection officer said Harry challenging the Home Office's decision is "unprecedented for any royal"
Prince Harry should not expect to get police protection upon his return to the U.K. despite his willingness to pay for it because his request is "unprecedented," a former royal protection officer has warned.
A legal representative for Prince Harry recently confirmed that the Duke of Sussex, 37, wants to personally fund police protection for himself and his family when in the U.K., but the Home Office has ruled this out – and he has applied for a judicial review against the decision.
Prince Harry, who lost his tax-payer-funded police security when he stepped back from royal duties in 2020, wants to bring his son Archie, 2, and daughter Lilibet, 7 months, to the U.K., but he and his family are "unable to return to his home" because the duke feels it is too dangerous for them, his rep said.
Dai Davies, an operational unit commander for royal protection from 1995 and a former divisional commander in the Metropolitan Police Service, said in an interview with "Good Morning Britain" that the duke cannot just pay for police protection.
"He chose to go to America, that's his prerogative. And it's our prerogative to ensure when we look at any aspect of protection, any member of the Royal Family, that we actually look and assess it through various security agencies. That's the crux," Davies was quoted as saying by The Times U.K.
Davies added that it has been decided that Prince Harry won't receive police protection because "the risk at this stage is deemed low." But he said that should there be a risk when he comes, then the Metropolitan Police would be "duty-bound" to protect him and his family.
He pointed to the case of Princess Anne, who doesn't get full-time protection despite nearly becoming the victim of a kidnapping and murder and her protection officer being shot in 1974.
"However, with regards to Harry, he can't pick and choose when he wants to come," Davies explained. "There has never been a precedent where somebody pays for their security in this country. If it's required, it will be provided."
Ken Wharfe, Princess Diana's former protection officer from 1987 to 1993, ripped into Prince Harry for demanding police security while in the U.K., accusing him of "outrageous cheek." He pointed out that Prince Harry is now a private citizen, domiciled in a foreign country, and it would be "unthinkable" for the Queen and her government to accede to his demand.
"If he is granted [royal protection], for which he has magnanimously offered to pay, every visiting Hollywood star and wealthy celebrity may as well expect the same privileges," Wharfe wrote on Daily Mail. "He cannot claim he was not told. For him now to be threatening legal action against the government, and by extension against the Queen herself, is unprecedented for any royal, even one who has abdicated his official duties."
In a statement to the Mirror, Davies pointed out that British intelligence services "are hardly going to sit on it" if they discover any threat to Prince Harry and his family. He went on to accuse the duke of "creating scenarios that do not exist."
"If ever there was a proper credible threat to Prince Harry or his family then the Met would take the appropriate action.," he said. "If he or his family were to return to Britain in an official capacity or to support the Queen during the Platinum Jubilee events I'm sure he would be afforded the necessary protection."
Reps for Prince Harry said in a statement Saturday that the duke has twice petitioned the U.K. government to allow him to pay for his own police security, including a request for a judicial review of the matter in September 2021, so "as not to impose on the British taxpayer." Both times his request was denied.
"Prince Harry inherited a security risk at birth, for life," his representative stated. "He remains sixth in line to the throne, served two tours of combat duty in Afghanistan, and in recent years his family has been subjected to well-documented neo-Nazi and extremist threats."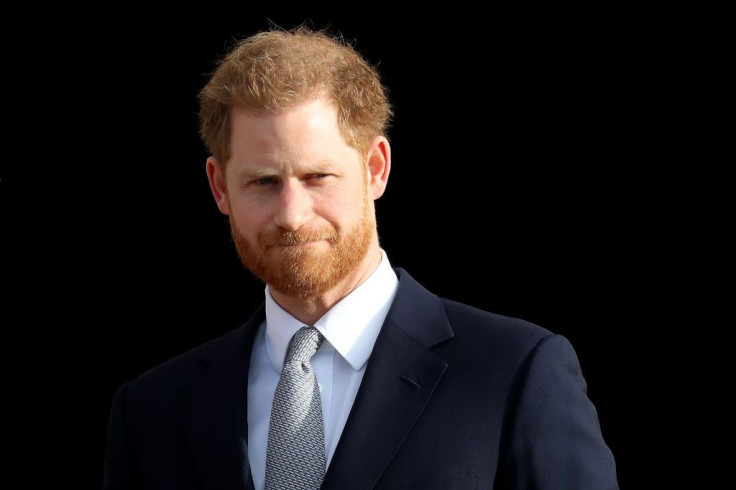 © Copyright IBTimes 2023. All rights reserved.