Prince William Breaks Protocol By Hugging Deadly West London Fire Victim Still Looking For Her Husband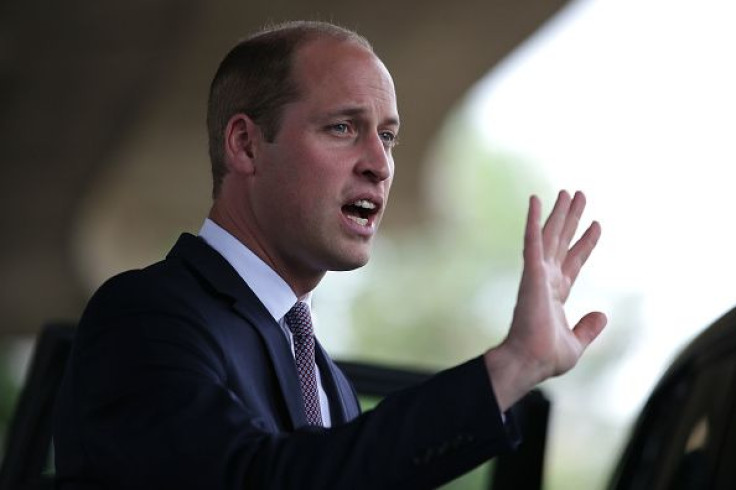 Prince William recently broke protocol when he hugged a victim of last week's deadly West London fire. As of late, there are 58 recorded deaths following the incident that happened on Wednesday, June 14.
According to People, there is a royal protocol wherein ordinary people may only touch the prince through a handshake. Prince William, however, chose to ignore the rule after seeing a distressed woman, who is still searching for her missing husband. The publication reported that the missing person was trapped in an elevator at the time of the fire.
Read: Kate Middleton, Prince William's upcoming Royal tour announced
On Friday, Queen Elizabeth, 91, and Prince William, 34, visited the survivors and met with their families. The royals headed to the Westway Sports Centre, which is close to the Grenfell Tower in London. The same venue visited by the queen and the duke have become a focal point for those who wish to offer any kind of help or support to the survivors.
Prince William and wife Kate Middleton, as well as his brother, Prince Harry, all made donations to help those who were left homeless because of the tragedy. A spokesperson for the three royals released a statement announcing their decision to help the victims monetarily. "The tragedy at Grenfell Tower has left a number of local people in need of urgent assistance. The Duke and Duchess of Cambridge and Prince Harry are pleased the Evening Standard's Dispossessed Fund has immediately swung into action. As residents of the local area they are keen to offer their immediate support," the statement read.
Meanwhile, Prime Minister Theresa May is currently being criticized by the public for failing to visit the families and victims immediately after the fire broke out. The prime minister waited for 48 hours before doing so and also reportedly refused to answer questions pertaining to the government's oversight, according to Mirror UK. The same publication reported that there are some people urging the prime minister to quit her position after the tragic incident occurred.
In other news, a young girl is mourning the death of her dad. 38-year-old Maria's daughter, Fatima, broke down while telling reporters that she feels guilty for not being able to save her dad. She and her mom went outside of their 11th floor flat to check how huge the fire was and left her sleeping dad in the room. A few minutes later, the fire became larger, and her dad was unable to get out.
© Copyright IBTimes 2023. All rights reserved.