Kate Middleton, Prince Williams' Upcoming Royal Tour Revealed, Couple To Visit Poland, Germany In July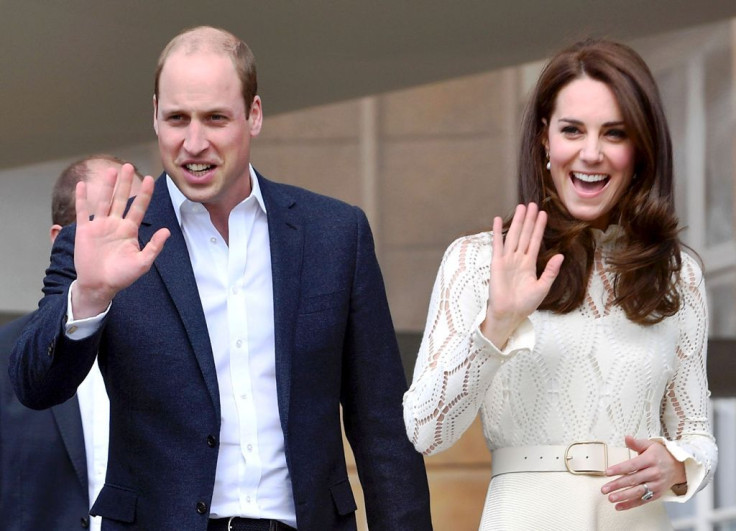 Kate Middleton and husband Prince William will go on a royal tour to Poland and Germany in July, Kensington Palace announced Tuesday on Twitter. The couple visited Paris in March for a two-day royal tour.
The upcoming tour is set for July 17 and it will continue till July 21. The royal couple will first arrive in Warsaw and will later visit the port city of Gdansk. After this, they will head to Germany and tour Berlin and Heidelberg. In the last leg of the tour, the Duchess and Duke of Cambridge will visit Hamburg, which is a major port city in northern Germany. They will return to London on July 21, a day before the couple's son Prince George turns four.
Read: 5 Times When Kate Middleton Moved Away From Royal Traditions
It remained unclear whether the couple's children — George and 2-year-old Princess Charlotte — will accompany them on the trip. In September, the two children traveled with their parents during their royal tour to Canada.
On Monday, Middleton made a surprise visit to King's College Hospital in London to meet the victims of June 3 terror attack in the city that killed eight people. The 35-year-old also met two of the hospital's team leaders who are trained to handle major incidents, People magazine reported.
"I suppose at the time you didn't know how big or what the extent of the incident was. You just got your heads down and got on with it. The response was amazing. I presume you are trained to cope with this but hope this kind of incident never happens. What you do is remarkable," she told the hospital employees, according to the report.
Read: Why Is The Royal Family Talking About Mental Health?​
Malcolm Tunnicliff, the clinical director at King's Emergency Department, reportedly said, "We prepare for incidents like this 24 hours a day, but it's really nice when someone like the Duchess of Cambridge comes in and sees what we do first hand and says thanks," he added. "It gives the patients a lift, and it gives the staff a lift that they are being recognized."
"I think the Duchess was really affected by the dedication of the staff and how resilient they are. They are very proud to work for King's and the National Health Service," he said, appreciating Middleton's visit to the hospital. according to Harper's Bazaar.
Kate's visit to the hospital came after William spent a day in Manchester on June 2 to pay tribute to people who helped the victims of the terror attack outside Manchester Arena on May 22 after an Ariana Grande's concert. The attack killed 22 people, including several children.
William also met young victims in hospital. The 34-year-old was taken around the hospital by Caroline Rushmer, a major trauma specialist practitioner, according to People.
"He [William] sat down and talked to each family about their experiences and what had happened, how they'd felt about things and what emotions they'd gone through and about their children's injuries and how they're progressing. He really empathized with them," Rushmer told the magazine.
© Copyright IBTimes 2023. All rights reserved.