Princeton University To Offer Its Students A Meningitis Vaccine Not Approved In The US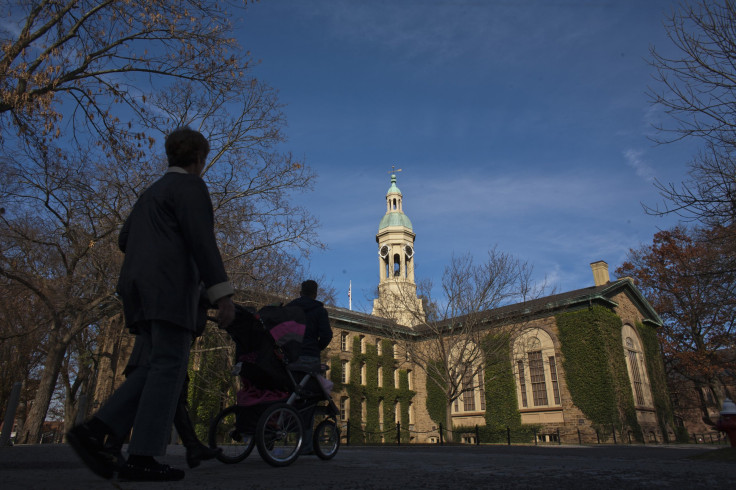 In a bid to contain the outbreak of meningitis on its campus, Princeton University on Monday said it would offer its students a vaccine that has not been approved in the U.S.
University officials said that all undergraduate students who live in dormitories or off campus, graduate students who live in dormitories and university employees who have weakened immunity systems due to medical conditions such as sickle cell disease will be offered the Bexsero vaccine in December.
U.S. Centers for Disease Control and Prevention, or CDC, recommended the vaccination drive after six students and a visitor were diagnosed with meningococcal disease since March at the Ivy League university, because Bexsero is the only vaccine available to protect against the serogroup B bacteria that caused the outbreak.
"Students who already received a meningococcal vaccine are not currently protected against serogroup B, the bacteria causing the outbreak at Princeton. Students would need to get the vaccine recommended by the CDC in order to be protected against serogroup B," a university statement released on Monday, said.
According to officials, the vaccine will be offered in two doses to provide maximum protection. The first dose will be offered in December followed by a second dose in February. The vaccinations are not mandatory and are paid for by the university. The vaccines would be administered by Maxim Health Systems, which also runs the annual flu-vaccine clinic on campus and will not be available outside.
The Bexsero vaccine is approved for medical use in Europe and Australia this year and, in the U.S., the vaccine is in the approval process. The Food and Drug Administration last week allowed importing of the vaccine for possible use at the New Jersey campus.
However, Associated Press reported that the manufacturer would need a month to produce the vaccines required for Princeton's vaccination drive.
Meningitis, which spreads through coughing, kissing or lengthy contact with an infected person, causes swelling of the protective membranes covering the brain and spinal cord, and can sometimes be deadly. None of the seven meningitis cases confirmed at Princeton were fatal.
University officials asked the students to prevent the spread of the disease by increasing hygienic practices, and has advised against sharing drinking glasses, eating utensils, smoking material and other items.
© Copyright IBTimes 2023. All rights reserved.
FOLLOW MORE IBT NEWS ON THE BELOW CHANNELS