Private Company To Launch First Mission To Venus. Does It Have What It Takes To Match NASA?
KEY POINTS
Mission is being led by New Zealand­–based launch company
It will take 5 months to reach Venus
It will be worth 2% of NASA's cost of each of its Venus missions
A private company has boldly decided to do what has never been done before -- sending a private mission to Venus.
The mission is the brainchild of Peter Beck, the CEO of the New Zealand­–based launch company Rocket Lab. The company, the first to undertake such a venture, will be focusing on the clouds formed on the planet, Venus.
There are three other missions to Venus announced by NASA and the European Space Agency (ESA). But the latest results of these missions will be available not before the late 2020s or even into the 2030s.
This private venture will be launched as soon as next year and will be worth 2% of NASA's cost of each of its Venus missions.
For this Venus mission, spacecraft named Photon will jettison a small probe into the planet's atmosphere. Photon is a Rocket Lab-developed multipurpose spacecraft, that is useful for many excursions through our solar system.
Sara Seager at MIT is leading a team of about 30 people working on probe development.
Scheduled to launch in May 2023, the mission will take five months to reach Venus. The mission, funded by Rocket Lab, MIT, and undisclosed philanthropists, will cost less than $10 million.
"This is the simplest, cheapest, and best thing you could do to try and make a great discovery," said Seager.
The probe measures 15 inches in length and weighs just 45 pounds. The conical design consists of a heat shield at the front as it will face quite a lot of heat as it hits the atmosphere at 40,000 kilometers per hour when released by Photon.
The probe has a single two-pound instrument within it. Camera is missing from the mission apparatus. "We have to be very, very frugal with the data that we're sending back," Beck said.
The focus is not on the images but on the inspection of Venus's clouds. That job will be done by an autofluorescing nephelometer, a device that will project an ultraviolet laser on droplets present in the atmosphere and reveal their composition.
As the probe journeys through the clouds, the laser will excite complex molecules—possibly even organic compounds—in the droplets, which will then fluoresce.
"We're going to look for organic particles inside the cloud droplets," Seager said. The presence of organic molecules does not per se mean the presence of life, it would, however, be a step "toward us considering Venus as a potentially habitable environment," Seager said.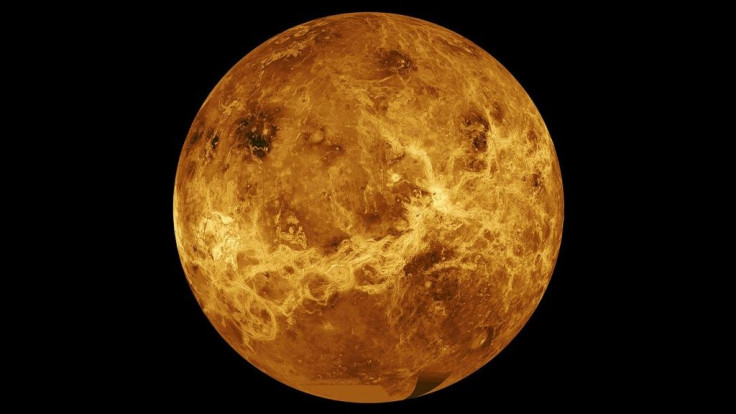 © Copyright IBTimes 2023. All rights reserved.