'Project Glass': Watch Google's Futuristic Eyeglasses In Action [VIDEO + PHOTOS]
Google unveiled one of its secret projects from the Google X laboratory on Wednesday via its Google+ platform, called Project Glass. Google's idea is this: In the future, we will be able to wear eyeglasses that let us interact with our surroundings in a completely new way. Using pieces of smart glass with a heads-up display (HUD), Google's wearable solution mixes communication technology like social networking, calling and texting, with real world elements like people, places, and things. When it all comes together, Project Glass creates a type of meta-reality, or smart reality.
We think technology should work for you-to be there when you need it and get out of your way when you don't, Google said in a Google+ post. A group of us from Google[x] started Project Glass to build this kind of technology, one that helps you explore and share your world, putting you back in the moment. We're sharing this information now because we want to start a conversation and learn from your valuable input. So we took a few design photos to show what this technology could look like and created a video to demonstrate what it might enable you to do.
The finished product features a small metal frame that goes over the ears, and a small piece of glass over the right eye that shows the HUD. Google introduced a video alongside its announcement to give users a concept of what the finished product could look like.
When a user puts the glasses on, the HUD senses its owner and immediately activates, showing the various icons and applications for a brief moment, in the same way the old Macintosh computer would display logos of each piece of software as it was booting up. In the video, users can see applications for the date, time, and temperature, as well as options for music, texting and calling. And of course, no future is complete without Google+.
So how does the user activate their applications? In the video, the first Project Glass owner simply looks up and sees the icons in a virtual row, and Google's eye-tracking software can detect which application the user wants to activate. In the video, the owner says hm, which could potentially be a secondary vocal cue to activate them. When the owner receives a notification, such as a text from a friend, he says, hm again to open the notification. To respond, he says, um to begin a recording feature, and he speaks his message as it's written right in front of his eyes.
Project Glass also takes advantage of location-based services to give the user information about their location. In the video, the owner approaches a subway station, only to receive a notification that his train's service has been suspended. Instead, he activates a walking route option (instead of a bus or transit option) with his eyes, which then shows him arrows for which way to go via GPS navigation. Since Google Maps also works indoors, the user can also find regions within a store, like the Fiction section of a bookstore.
The smart eyeglasses can also pick up on location-based services that others use, such as Foursquare. If you want to know if your friend is in your area, you can ask your glasses, which give you an approximate distance (in feet or miles) to that person. And speaking of Foursquare, if you want to check in to a given location, you need only look up in or around that location, choose the Location application, and check in.
The user can also set reminders with visual cues, which will surely make Apple's Siri engineers irate. Just by looking at object and saying, Remind me to ..., a user can set reminders for anything at any time.
One of the best features of Project Glass is something sci-fi fans and novelists could have only dreamt about. If you happen to find a picturesque scene in your travels, you don't need to fumble for a camera. As long as you're wearing the glasses, you only need to say, Take a picture of this, and your glasses become your camera lens. Just adjust, snap, and either share it to your Circles (there's Google+ again), or delete it. In the department of capturing moments instantaneously, Google's Project Glass even one-ups the Lytro camera.
Then, there's chatting. When a user receives an incoming chat notification, they can choose to either just talk (like a normal phone call), or go into a video chat that shows their friend whatever they are looking at through their Project Glass eyeglasses. This opens the door to tremendous possibilities for sharing what one does on a daily basis.
Google did not say when these glasses were coming, how far along development is, or how much these babies will cost, but assume the finished product is at least a year or two away. The result is breathtaking. Watch the video, and tell us your impressions in the comments section below.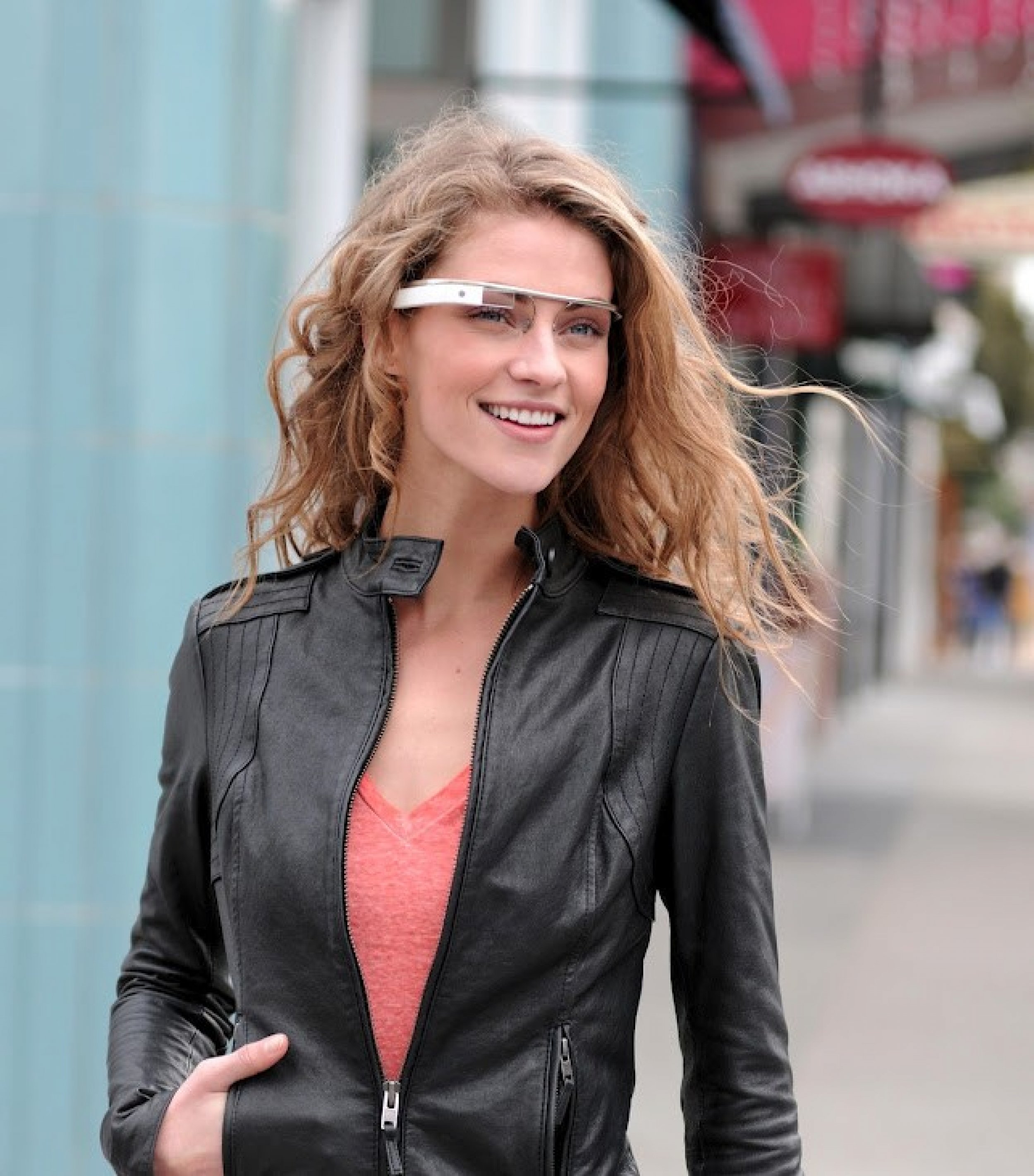 FOR FREE to continue reading
✔️ Unlock the full content of International Business Times UK for free
offer available for a limited time only
✔️ Easily manage your Newsletters subscriptions and save your favourite articles
✔️ No payment method required
Already have an account?
Log in
© Copyright IBTimes 2023. All rights reserved.