Proof Manny Pacquiao, Oscar De La Hoya Beat Floyd Mayweather
KEY POINTS
Some reports claim Floyd Mayweather lost to Manny Pacquiao and Oscar De La Hoya
Mayweather landed fewer punches than Pacquiao
Pacquiao and De La Hoya are the two most significant wins in Mayweather's career
Manny Pacquiao and Oscar De La Hoya have defeated Floyd Mayweather Jr.
Indeed, the undefeated Mayweather has a list of controversial wins across his name. In his flawless boxing record, two fights were considered the most significant fights in his career – Pacquiao and De La Hoya. To this day, the fights are still subjects of argument and the question that fans always like to answer is "who really won the fight?"
Mayweather vs. Pacquiao was the most anticipated fight back then and became the highest grossing fight of all time. Many were hoping that the Filipino legend will finally shut Mayweather up, but after 12 rounds of boxing, the American champ got the nod from all three judges.
But according to Daily Mail, shortly after the controversial megafight, Boxing News 24 decided to monitor the video at actual speed, in slow motion and frame by frame.
They tallied every blow and came up with shocking numbers which multiply long-standing doubts about the credibility of the punch stats, as well as the verdict itself.
Reports claimed that Mayweather landed only 68 of his total 471 punches. And based on the said results, Mayweather's overall punches are behind 30 compared to Pacquiao despite only recording 414 punches in total.
Due to Mayweather's illusive style of fighting, many rounds were exceptionally difficult to call.
More intrigue plagued Mayweather's win after it was noted that one U.S. commentator who had Pacquaio winning asked if the stats were compiled by "kids from the HBO and Showtime offices," and surprisingly, he was told that they were.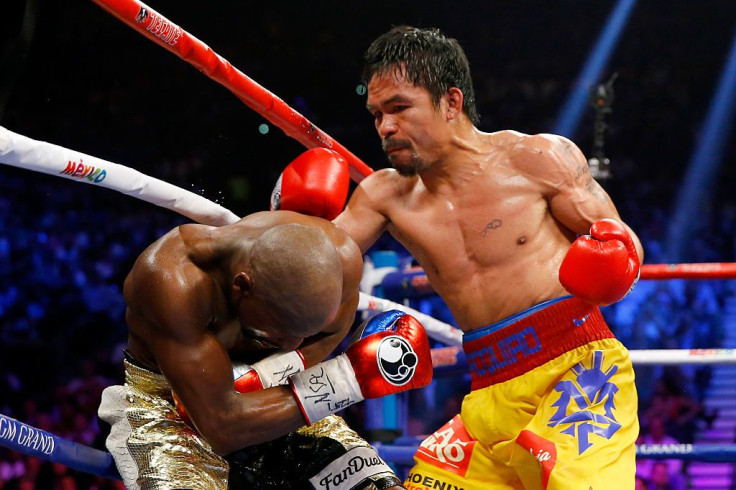 Aside from the Pacquiao victory, Mayweather's win over De La Hoya was also doubted by many boxing fans and experts.
In the blockbuster fight, De La Hoya easily won the punch count. The CompuBox scoring tallied 587 punches thrown by De La Hoya to Mayweather's 481. However, reports stated that Mayweather's punches were far more accurate. His 43% connection percentage was more double than De La Hoya's 21. Regardless of the stats, Astorias Boxing posted a round by round highlights of the fight which fairly stated all the significant punches landed by both boxers. Based on the video summary, De La Hoya threw and landed more significant punches than Mayweather.
It is widely known in boxing that the De La Hoya win solidified Mayweather's place in boxing and introduced him to stardom. The Pacquiao win on the other hand arguably cemented Mayweather's name as the greatest boxer of all time.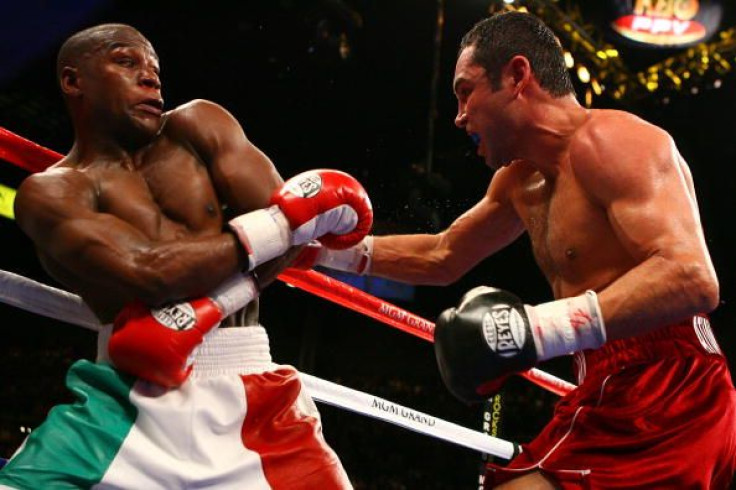 © Copyright IBTimes 2023. All rights reserved.