Proscenic T22 Smart Air Fryer Hands-on Review: WFH Productivity Increased from the Kitchen
NOTE: This article is a contribution and do not necessarily represent the views of IBTimes.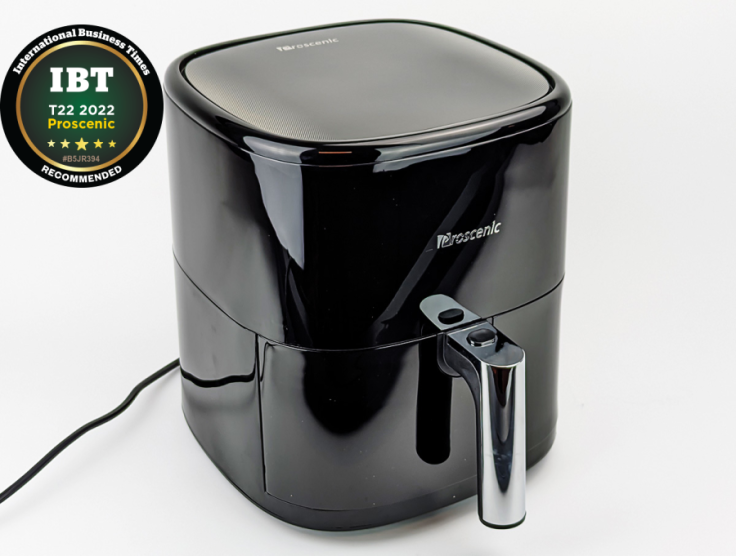 Working from home (WFH) has spawned a whole new market of gadgets that addresses the unique challenges faced at home, each aimed to increase the efficiency and effectiveness of work produced from one's own dwelling. Unlike the office, these gadgets are not limited to one's own desk, but can extend to other rooms in the house, for instance, the kitchen.
Since Philips brought Air fryers onto the scene in 2010, it has proved to be a huge success, with many people owning and regularly using one in their cooking routines. It has also spawned numerous brands with their own versions of air fryers, and the Proscenic T22 is a prime example of this. How does the Shenzhen based appliance company fare? Let's dive in to find out.
Minimalist Construction, Easy to Clean
The overall construction of the Proscenic T22 is minimalist, mostly covered in piano black. Forget physical buttons and knobs, as all of its controls are done on a large capacitive panel on top. This is worth mentioning because one of the most time consuming things is the clean up process. With its exterior consisting completely of smooth surfaces, cleaning the T22 is always a quick wipe away.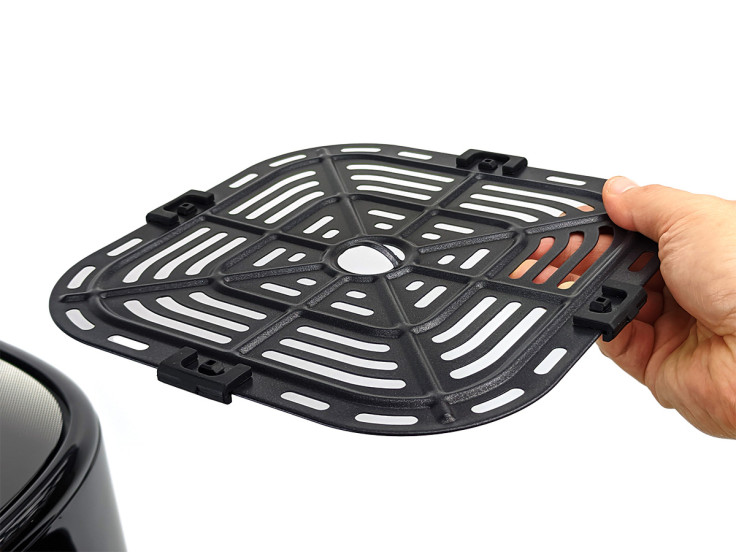 One of the great features of the T22 is just how easy it is to clean after each cooking session. The only part that may require a bit more attention is the grill, especially the four silicon stand-offs. But they are soft and easy to remove if needed, and I've only had to clean them occasionally if some sauce manages to get into the small holes in them. The main basket is usually where most of the fat and sauces end up, and due to its rounded corners and overall featureless geometry, it's a breeze to clean every time - something that sets the T22 apart from other air fryers - even expensive ones on the market.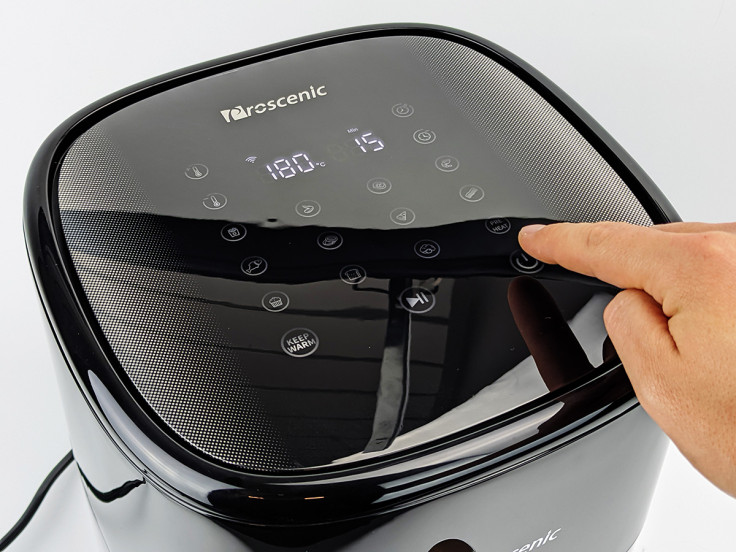 Reliable Capacitive Controls
The idea of having a completely capacitive control panel might be off putting for some, as many still prefer tactile controls. However, I can say that the T22 capacitive controls are one of the most responsive that I've seen. To date I have yet to make ghost touches, and there is very little latency with the buttons. Each touch registers as soon as I touch them without fault.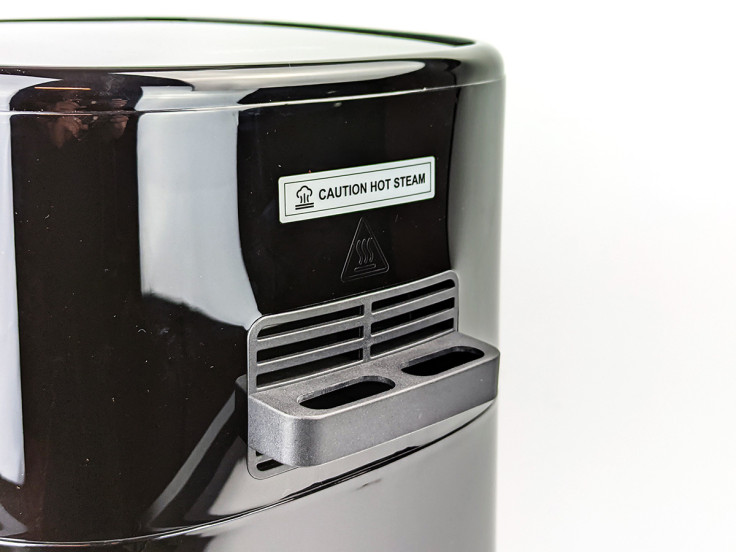 Directed Fume and Airborne Grease
There's a reason why most offices wouldn't have a full-blown kitchen set up: no one wants to work in an office that smells of a mixture of hot food. But how about the home office? The Proscenic T22 is surprisingly effective when it comes to managing fumes and airborne grease.
During the cooking process, the entire cooking is done internally, meaning there is no splattering, and no fumes spreading in all directions. The only smell that the T22 gives off is fan-forced out of the rear exhaust, so if I crack open the kitchen window slightly and direct the expelled air outside, there is almost no lingering food smell after cooking whatsoever.
This function does wonders to keep the house free of any cooking smell, even better than a sandwich press which is present at many office kitchenettes. I would say this function alone makes the T22 worthy of being in office kitchens and staff break rooms.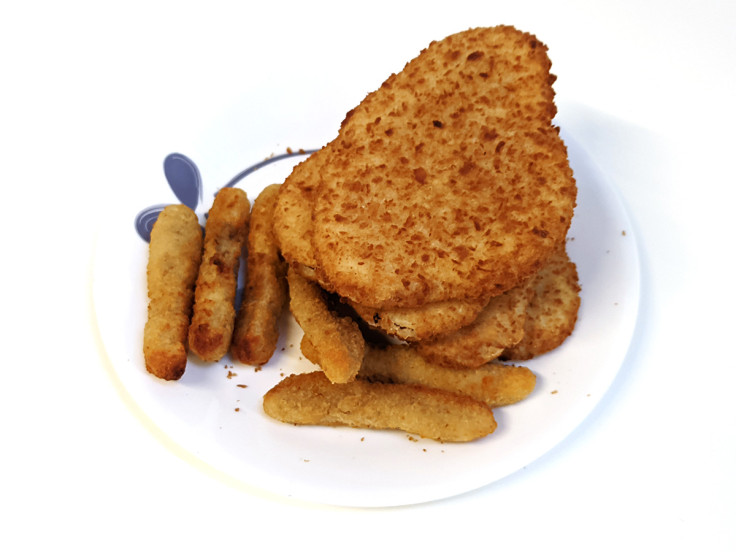 Capable Air fryer with 1500W of Power
When it comes to the main function of the Proscenic T22 - which is to cook, it did not disappoint. The 1500W of power is not the most powerful on the market, but it is quite sufficient in cooking anything that our team tried cooking on it. Whether it's chicken schnitzel, steak fries or grilled cheese sandwich, the T22 applied a crusty bite to the food without the need for any oil.
And it's not only good for frozen food. By air frying some freshly prepared sweet potato, carrots, cauliflower or other fresh vegetables drizzled in olive oil, salt and spices, I yielded a result that would have taken 2-3 times longer in an oven.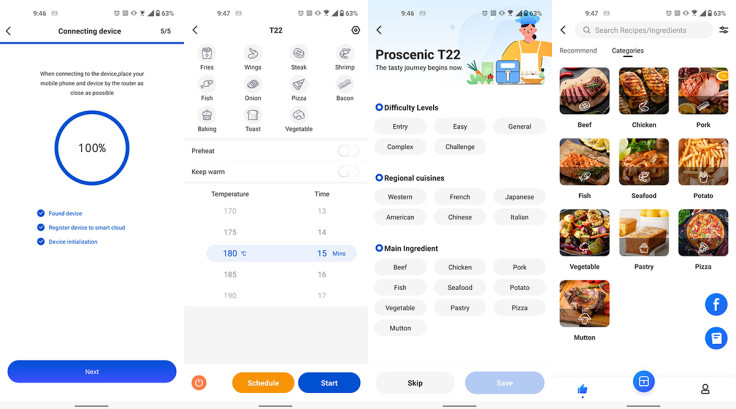 Set and Forget, Remote Control and Reminders
Air fryers in general are great because you can 'set and forget', with a peace of mind that nothing will burn, overcook or catch on fire while you're finishing up that last bit of work at the desk. The T22 has a few more bells and whistles than that, namely its cooking presets, shake reminder and app connectivity.
Readily available on its touch panel, the T22 features 11 preset cooking modes so that you won't need to look up the recipe for temperature and time settings. Unlike the presets on a microwave - which I've almost never used, the presets on the air fryer is one that I use every time, as the results have turned out very well consistently.
One of the important included settings for each of the presets is the 'Shake Reminder', which is only activated for certain foods that need flipping to be evenly cooked. The 'Shake' indicator comes on and a beep warns the 'chef' to pull out the tray for a shake. One important design is that the T22 won't stop cooking even if the shake is not performed, so even if you end up with food that is less evenly cooked, it won't be half cooked.
The benefit of T22 air fryer's WiFi connectivity is well demonstrated with the 'Shake Reminder' function, as it sends a notification to your phone so that you won't need to standby to hear the beep. On top of that, the app also allows you to control both the temperature and timer of the T22 remotely. This allows you to place the uncooked food inside in the morning, and turn it on remotely to have a freshly cooked meal ready to eat upon getting home. The app also contains a large archive of menus, so that if you ever need an idea of what to cook, a nicely curated list of ideas will always be at your fingertips.
Final Verdict
Cooking for yourself while WFH doesn't have to mean a drop in productivity when you have the right tools, and from our time spent with the Proscenic T22 it's definitely one of those right tools. From ease of operation, effectiveness in cooking, minimal odor and noise during cooking and simple clean up, this is definitely an airfryer that will be a great contributor to indirectly increasing productivity at home.
For the ease of clean up, and its convenient WiFi connectivity, we're awarding the Proscenic T22 the IBTimes Recommended Badge.
Sam is a production engineer turned tech writer who specializes in seeking out gadgets that enhances productivity while still looking sharp. This is a contribution to an ongoing IBTimes review series on gadgets for Home Productivity.
© Copyright IBTimes 2023. All rights reserved.