Protecting Schools: China Knife-Attacks Continue As Authorities Beef Up Security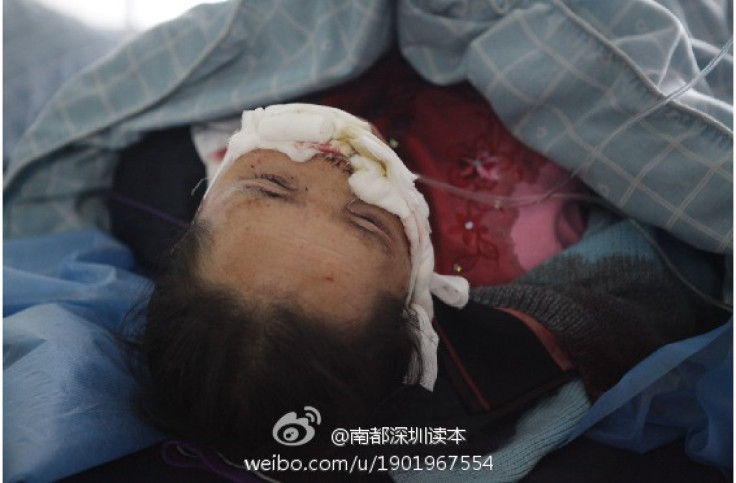 Shanghai's government took steps to tighten security at local schools, which have been frequent stabbing spree targets by disturbed individuals in China in recent years, after a knife attack near an elementary school left two dead and 11 injured.
According to China Daily, the stabbing took place near the Jinhui Elementary school in southern Shanghai. A man in his late 40s identified by police only as Zang was accused of making the attacks. Zang was eventually subdued by a crowd of passersby that used bricks and clubs to overpower him. Police are still investigating whether or not Zang had a history of mental illness.
The two fatalities were reported to be the suspect's sister and her mother-in-law, both of whom were killed in the women's apartment before the stabbing spree. Of the 11 people who were injured, six were reportedly children from the nearby school. The young children suffered head wounds that were not considered to be life-threatening.
Now, Shanghai authorities hope that additional measures around schools will help protect the nation's youth from future attackers.
The Shanghai Daily reported that the city's education authorities announced that beefing up security on those entering schools would be at the core of the new plans.
"Entrance doors must be locked and no unauthorized personnel allowed to enter schools when the students are having classes, according to a notice issued to all middle schools, elementary schools and kindergartens," the report said.
In addition, a security guard stationed at a Shanghai kindergarten told the Communist Party newspaper People's Daily that he and his colleagues were given pepper spray, protective helmets and rubber clubs. Just a day after the attack, some security guards at neighboring schools were seen carrying clubs and helmets.
The new measures are likely to be well-received as knife-attacks have become more frequent in China in recent years. Last December, on the same day as the Sandy Hook school shooting in Newtown, Conn., a school stabbing occurred in Henan province. The attacker charged a crowd of 22 students on their way to school and one adult who accompanied the group before eventually being stopped by security guards. And while the Henan attack reported no fatalities, the same can't be said for previous incidents.
In March 2010, a stabbing spree at a Fujian province school left eight dead and five critically injured. According to the China Daily, the attacker targeted children who were standing in line and started brutally stabbing students with a 10-inch knife. The entire incident reportedly took under a minute, at which point security guards and bystanders were able to stop the attacker.
In 2010, the Fujian stabbings prompted new security measures at schools, including training staff members with emergency drills and implementing organized courses for security guards.
Still, later that year, a spate of school-stabbings occurred in numerous locations throughout the nation. According to Time, six additional incidents occurred within a two-month period, when a total of 19 people were killed and almost a hundred were injured.
And as schools continue to be a target for mass stabbings in China, many in Shanghai hope that the newest security measures will help safeguard schools from becoming yet another a headline in an increasingly common story in China.
© Copyright IBTimes 2023. All rights reserved.
FOLLOW MORE IBT NEWS ON THE BELOW CHANNELS