Puerto Rico Debt Crisis: Republicans Introduce Bill To Help Manage US Territory's Financial Obligations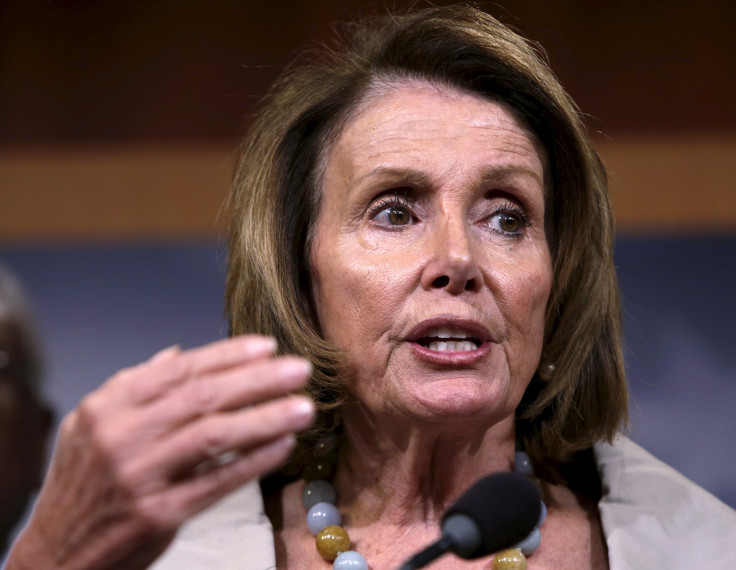 Story updated at 10:55 a.m. EDT:
U.S. lawmakers have found a compromise to address Puerto Rico's debt crisis with legislation that includes a workable restructuring process and other provisions, U.S. House Democratic Leader Nancy Pelosi said in a statement on Thursday.
"We will do our part to act expeditiously in providing President Obama with a list of qualified candidates for appointment to the oversight board," Pelosi added.
Original story:
House Republicans have introduced long-awaited legislation to help Puerto Rico manage its deepening debt crisis.
A revised bill was introduced late Wednesday. It would create a control board to help manage the U.S. territory's financial obligations and oversee some debt restructuring, the Associated Press reported.
House Natural Resources Committee Chairman Rob Bishop said Wednesday decisions still must be made on how to appoint members of a board that would oversee the restructuring of Puerto Rico's $70 billion debt.
"Congress has very little appetite to actually pick any sort of winners or losers or to propose any real policy conditions here. All they really want to do is pass off the decisions about what gets done to a control board and do so with a view that the control board has the tools to do the job correctly," Height Securities analyst Daniel Hanson said.
Puerto Rico's Public Debt | Graphiq
Backers of legislation hope Congress finishes a bill that President Barack Obama could accept before July 1 when the island-territory faces a $1.9 billion debt payment.
The Government Development Bank missed a May 1 debt payment to creditors, the most recent in a series of missed payments. On Wednesday, Puerto Rico Gov. Alejandro Garcia Padilla declared a state of emergency at the U.S. territory's highway authority and directed that revenues be dedicated to operations and not debt payments.
In addition, Puerto Rico is reeling from a Zika virus outbreak that is hurting its tourism industry while more residents relocate to the U.S. mainland, further hurting the economy.
Bishop said the new bill closely resembles a previous version that stalled in committee and was criticized by some Republican senators as lacking adequate protections for some creditors.
He said the new bill still includes provisions that could allow Puerto Rico to cut repayments to creditors without their consent, known as a cramdown.
Bishop, a Republican, hesitated to say whether the Democratic Obama White House has signed off on the intended bill.
"We are moving forward. There is a deal," Bishop told reporters, adding the process for making board appointments was unresolved.
"There will be a solution that I think [the Obama administration] will find profitable," Bishop said.
It was unclear when the committee would debate and vote on the legislation.
Bishop said amendments to his bill will be allowed to be debated both in committee and during debate in the full House.
"Nobody is happy with the bill because so many different people are being asked to compromise on so many different things," Hanson said.
Data from Reuters were used to report this story.
© Copyright IBTimes 2023. All rights reserved.