Puerto Rico Primary Election 2012: Romney, Sí; Santorum, No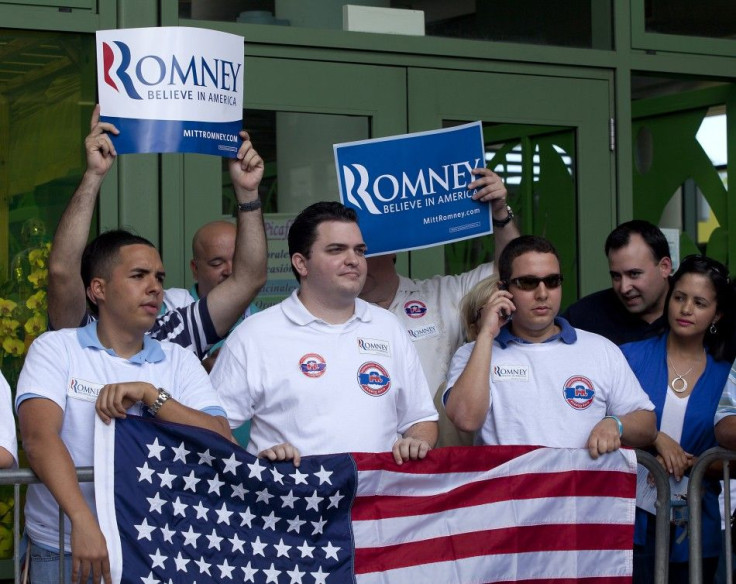 The magnitude of Mitt Romney's landslide win in Puerto Rico's Republican presidential primary election on Sunday indicates Rick Santorum's gaffe about the territory's principal language and its effect on the potential for statehood probably had an impact on the results.
With about 83 percent of the ballots counted, Romney, the former governor of Massachusetts, was first with 98,375 votes (83 percent), while Santorum, the former U.S. senator from Pennsylvania, was second with 9,524 votes (8 percent), according to CNN.
Meanwhile, former U.S. House of Representatives Speaker Newt Gingrich of Georgia and U.S. Rep. Ron Paul of Texas attracted 2,431 votes (2 percent) and 1,452 votes (1 percent), respectively, CNN reported.
Enrique Melendez, the Republican representative on the Puerto Rican State Electoral Commission, told The Associated Press that Romney won the Puerto Rican primary by a huge margin and we are granting him the 20 delegates that were at stake in the election.
Puerto Rico will have 23 delegates in all at the Republican National Convention in Tampa, Fla., in August.
© Copyright IBTimes 2023. All rights reserved.
FOLLOW MORE IBT NEWS ON THE BELOW CHANNELS