Midterm Elections 2014: The Most Expensive Senate And House Races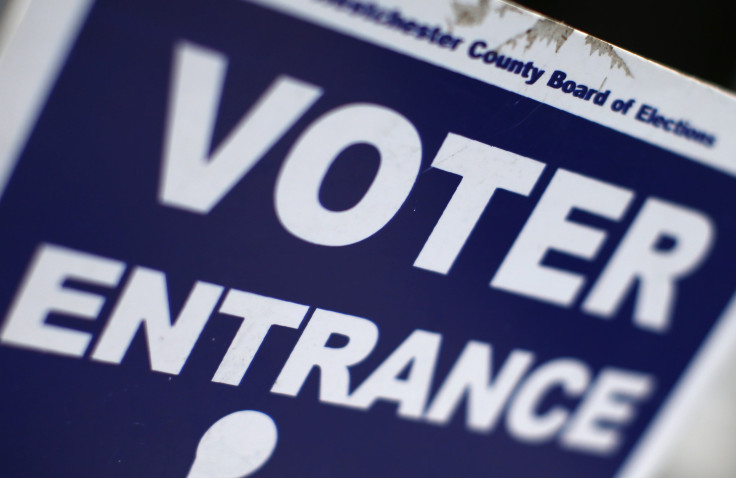 Election Day has people out and voting on several important House, Senate and gubernatorial races across the United States. With control of the Senate race at stake in the midterm elections, how much are candidates spending to earn votes?
Silk created a database using data collected by the Center for Responsive Politics to determine the most expensive Senate and House races in 2014, as disclosed by the Federal Election Commission. The most expensive Senate race by far is taking place in North Carolina, with total spending reaching $113.6 million. The race between Democratic incumbent Kay Hagan, elected in 2008, and Republican challenger Thom Tillis is in a dead heat, based on the most recent reports, says Reuters. Hagan's campaign has focused on Tillis' record in the North Carolina House of Representatives while Tillis has focused on Hagan's support for President Barack Obama's policies. The campaign has also been increasingly negative, with ad-tracking firm Kantar Media/CMAG stating there was at least one negative television ad every minute between Oct. 14 and Oct. 20, the Wall Street Journal reported.
Colorado's close Senate race is the second most expensive with a combined spend of $97.1 million, $27.9 million coming from the candidates and $69.2 coming from outside spending. Democratic incumbent Mark Udall is facing tough competition from Republican Cory Gardner with recent polls having the Democrat trailing in a tight race. "The party registration of the ballots suggests that he should feel good, but of course party registration and voting don't always match up, and Democrats could see a surge on Election Day," explains Real Clear Politics on Gardner's chances of unseating Udall.
Among contests for U.S. House of Representatives seats, the race for California's 7th Congressional District is the most expensive, with candidates spending $20.6 million. Ami Bera is the Democratic incumbent going against Republican Doug Ose and, while the race is close, what's most interesting is the general lack of interest within the state. "Given the scarcity of competitive statewide races, no contest for the U.S. Senate and few ballot measures that excite casual voters, elections experts and pollsters anticipate high levels of apathy," says the Sacramento Bee.
Pew Charitable Trusts, Google Reddit, Facebook, Tumblr and Twitter have teamed up to create an easy map to find local polling stations. To find out more about voting by state, visit here.
© Copyright IBTimes 2022. All rights reserved.
FOLLOW MORE IBT NEWS ON THE BELOW CHANNELS