As Putin Fights ISIS, Eastern Europe Worries About Russia And Ukraine Sanctions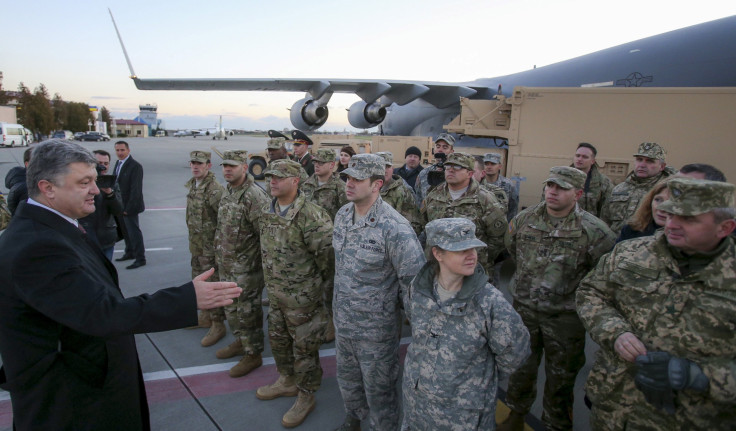 As Western leaders begin to warm up to Russian President Vladimir Putin after a long chill, Eastern European leaders have raised concerns that European pressure to maintain sanctions against Russia over the conflict in Ukraine could be easing. Russia announced Wednesday it was working to develop joint military operations with the French government in Syria to fight the Islamic State militant group, which claimed responsibility for the Paris terror attacks Friday that killed at least 129 people, the Associated Press reported.
"There cannot be bargaining over compliance of the [ceasefire] conditions," Estonian Prime Minister Taavi Roivas said about Ukraine, according to Reuters. "Cooperation elsewhere does not mean for Europe concessions in its neighborhood."
French President François Hollande and U.S. President Barack Obama welcomed Putin's resolve to fight ISIS after the attacks in Paris and last month's downing of a Russian plane, which killed all 224 people -- another incident for which ISIS claimed responsibility.
Russia has continued to deny any direct involvement in the conflict in Eastern Ukraine, which began in April 2014 after the Kremlin annexed Crimea in March 2014 and has resulted in widespread destruction as Ukrainian government forces fight Russian-backed separatists. More than 8,000 people have died as a result of the conflict. A ceasefire deal agreed to in February has yet to be fully implemented.
The U.S. and EU levied harsh economic sanctions against Russia following the Kremlin's annexation of Crimea in March 2014. European leaders will reevaluate the sanctions in January. The sanctions can be lifted only when the February ceasefire deal is fully implemented. But with close cooperation between Russia and France following ISIS attacks, the Baltic states and Poland remain worried.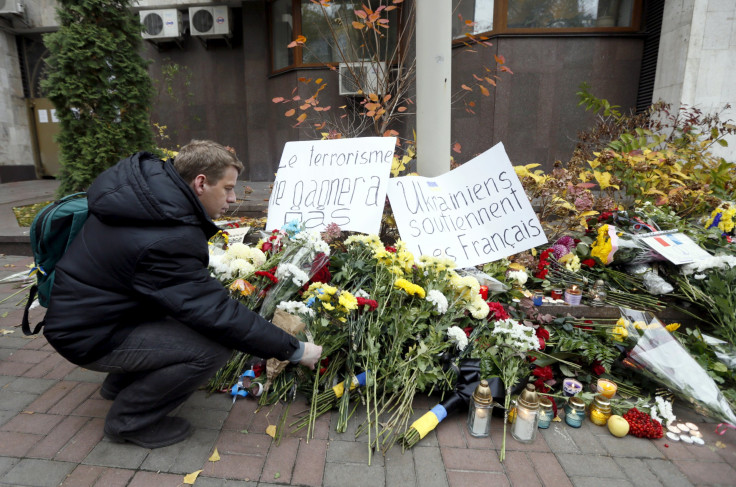 "There has been -- and not since today, I'm afraid -- a short-term instinct to seek any good excuse to back down on the appropriate and proportional response to Russia's aggression in Ukraine," said Konrad Szymanski, Poland's deputy foreign minister, according to Reuters.
While meeting Tuesday with the foreign ministers of Lithuania and Sweden, Ukraine's President Petro Poroshenko offered condolences to the French people.
"We stand side by side with French people, the president of France and the French government in the fight against terrorism," Poroshenko said.
The foreign ministers of Lithuania and Sweden said they supported the continuation of sanctions against Russia. While fighting in Ukraine has calmed since September, a recent uptick has again raised concerns.
"I think Putin has successfully created a frozen conflict and he has diverted attention from it so he doesn't have to invest as many resources into it. In the short term this is a tactical win for him," said Anna Borshchevskaya, a fellow at the Washington Institute for Near East Policy, a think tank based in Washington, D.C., speaking with International Business Times. "I think his primary goal is to divide Europe on this issue [Ukraine] and my primary concern is he may succeed."
© Copyright IBTimes 2022. All rights reserved.
FOLLOW MORE IBT NEWS ON THE BELOW CHANNELS