Putin Popularity In Iraq? Russian Airstrikes In Syria Welcomed In Baghdad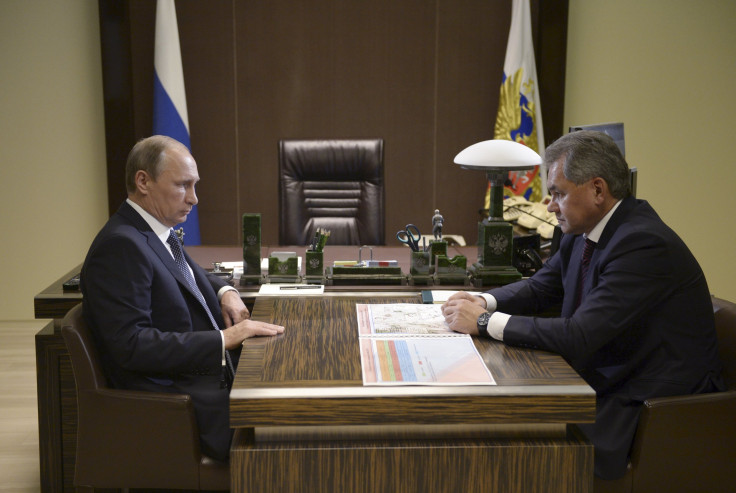 Russia's entry into the conflict in Syria has drawn support from Iraq, with citizens welcoming Russian President Vladimir Putin's actions as U.S. efforts to stop the terrorist group the Islamic State militant group have not lived up to expectations, AFP reported Thursday. The U.S. has led airstrikes in Iraq against the Islamic State, also known as ISIS, for more than a year, but the Iraqi government has asked for greater support for its own troops on the ground.
Some Iraqis have referred to the Russian president as "Hajji Putin," a title of respect denoting someone who has participated in the pilgrimage to Mecca, and social media support and jokes about Putin having family roots in Iraq have also spread.
"We don't want the international coalition, we want only Russia and we will slaughter a sheep to welcome them," one Iraqi told AFP.
While the U.S. was on the ground militarily in Iraq and Afghanistan, Russia has strongly backed Syrian President Bashar Assad and supported the government in Iran, causing some Iraqis to see Russia as a potential new partner.
Speaking at the United Nations last week, Iraq's government said it would welcome Russian intervention in Syria. Prime Minister Haider al-Abadi said his government was receiving intelligence from Russia and Syria on IS, Reuters reported.
In Baghdad, the head of the parliament's defense committee, Hakim al-Zamili, has hinted that Iraq would request Russian airstrikes while Shiite cleric Ayatollah Ali al-Sistani also called for more international support in fighting IS, potentially opening the door for greater Russian involvement.
Russia launched 26 cruise missiles from the Caspian Sea Wednesday, marking the country's first naval bombings in Syria. U.S. officials have continued questioning Russia's motives with airstrikes hitting opposition targets instead of ISIS.
"We will see what they intend to do," said Douglas Lute, U.S. ambassador to NATO, the Wall Street Journal reported. "Some of the capabilities brought to that Russian base in Latakia suggest more than simply base protection."
© Copyright IBTimes 2022. All rights reserved.
FOLLOW MORE IBT NEWS ON THE BELOW CHANNELS