Putin Puts Russia's Northern Fleet On Full Combat Alert In The Arctic Amid Security Concerns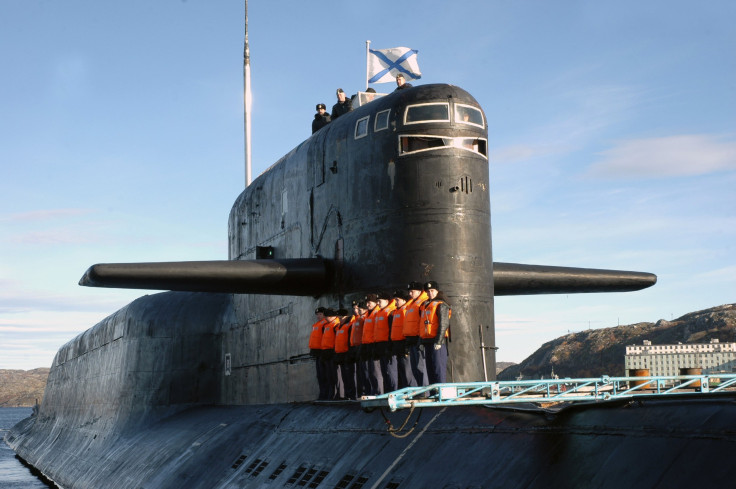 Russian President Vladimir Putin has ordered the country's Northern Fleet to full combat alert as part of snap inspections, local media reported, citing Defense Minister Sergei Shoigu. The defense minister reportedly added that the five-day military drills in the Arctic come amid concerns over new security threats faced by the country.
The exercises will reportedly be held on land, at sea and in the air, beginning Monday. About 38,000 troops, 41 warships, 15 submarines and 110 aircraft will be involved in the drills to check the readiness of the National Fleet, and the military's ability to deploy additional forces in central Russia. Shoigu reportedly said that the exercise would also test the military's ability to increase forces on the Arctic Novaya Zemlya and Franz Josef Land archipelagos, and safeguard the country's borders in the region.
"The main aim of [snap] checks is to evaluate the capabilities of the Northern Fleet to fulfill tasks on ensuring Russia's military security in the Arctic," Shoigu said, according to Russia's Tass news service. "New challenges and threats to the military security require further improvement of combat abilities of the Armed Forces and special attention to the newly formed strategic division in the northern direction."
The latest move came as Putin made his first public appearance since March 5, in Saint Petersburg, Russia.
Russia is "deeply concerned about the increase in exercises of NATO countries close to our borders," Deputy Foreign Minister Aleksey Meshkov said Monday, according to Tass news service. NATO's moves are "particularly surprising that this takes place in the northeastern region of Europe, which is the most stable in security terms, not only on our continent but possibly in the world," he reportedly said.
Meanwhile, the Russian military also launched drills conducted by thousands of troops on Sakhalin Island, the Kamchatka Peninsula and other areas in the far east of the country, according to the Associated Press.
© Copyright IBTimes 2023. All rights reserved.