Russia Conducts Military Drills In Crimea, Ukraine's Forces Train Near Border Amid Ceasefire Deal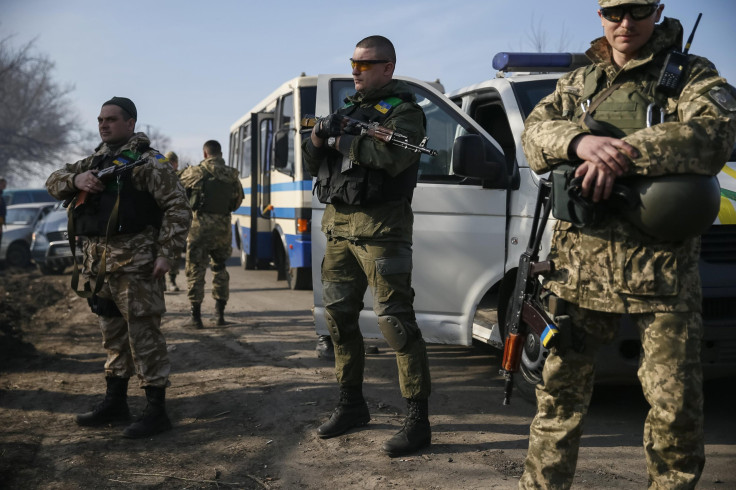 Members of the Russian army in the Southern Military District, which includes Crimea, South Ossetia, Abkhazia and Armenia, started military exercises Thursday in the region while Ukrainian forces also began drills very close to the line of contact with Russia. The move by the two rivals comes even as a fragile ceasefire agreement stands amid frequent complaints of violations.
Russian military drills are being conducted against both individual and group targets using the newest 2S34 Hosta self-propelled guns and 9K51M Tornado-G multiple rocket launcher systems. Moreover, a five-day training program also began in Russia's Sverdlovsk region, on the border of Europe and Asia, on Thursday where commanders of rocket forces in the Central Military District will be trained in using Iskander and Tochka systems, among others, Sputnik News reported.
"On 19 training grounds located in the Southern, North Caucasian and Crimean Federal Districts, as well as Russian military bases in Armenia, South Ossetia an [sic] Abkhazia, artillery belonging to motorized infantry brigades, formations and military bases of coastal troops will perfect their skills and their units' military coordination," the Southern Military District's press service said, according to Sputnik News.
The annexation of Crimea by Russia last year triggered violence in the region, leading to clashes between government forces and the pro-Russian rebels. A trailer of a documentary aired earlier this week showed Russian President Vladimir Putin describing a secret meeting, where it was decided that Crimea would be annexed. Four days after the meeting, unidentified soldiers took over Crimean government buildings and local officials hurriedly voted for a new government. Over 6,000 people have died in the violence so far.
Meanwhile, the defense ministry of the self-proclaimed Donetsk People's Republic (DPR) said that the Ukrainian forces have also started exercises close to the border.
"According to an announcement from a competent source in the Security Service of Ukraine, today, March 12, 2015, Ukrainian forces began exercises with live fire in the village of Maiorsk to the northwest of [the city] of Horlivka," an official from DPR said, according to Sputnik News, which cited the Donetsk News Agency.
The trainings come amid warnings from different parties concerned about the fulfillment of a ceasefire agreement signed in Minsk on Feb. 12.
© Copyright IBTimes 2023. All rights reserved.