Putin Spokesman: Russia Has 'Lost Influence' Over Separatists In Eastern Ukraine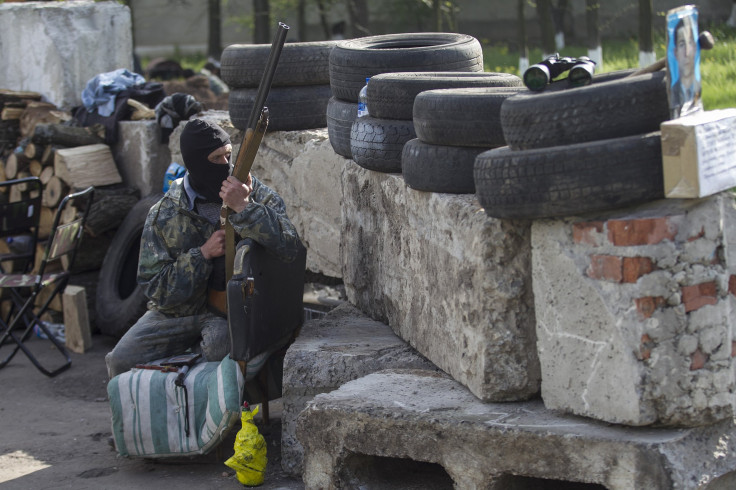 A spokesman for Russian President Vladimir Putin said today that Russia no longer has influence over the actions of pro-Russian separatists in eastern Ukraine. He also criticized plans for the May 25 presidential election in Ukraine, arguing that it would be "absurd" to hold elections with violence erupting across the country.
Putin's spokesman, Dmitry Peskov, criticized yesterday's offensive in eastern Ukraine by the Ukrainian military and the deadly clashes in Odessa. Yesterday was the deadliest day in Ukraine since February. Over 50 people were killed countrywide. He says people in the east fear for their lives and are amplifying their requests for Russian intervention, but Russia can no longer control eastern separatists.
"From now on Russia … has essentially lost influence over these people because it will be impossible to convince them to lay down arms," when their lives are threatened, said Peskov, according to RIA Novosti.
He says Russia has received "thousands of calls" from eastern Ukrainian citizens requesting military help, adding that President Putin is "extremely concerned by the way the situation is developing."
President Putin has reiterated that he reserves the right to send troops into Ukraine, but hopes Russia will "not have to exercise that right."
Western officials accuse Russia of assisting eastern separatists, but Russian officials strongly deny they are involved with the unrest in the east.
Eastern separatists showed their independence from foreign influence when a number of separatist groups refused to recognize a disarmament deal struck by Western, Russian and Ukrainian authorities. The deal would have given amnesty to armed militants that have taken control of the east, but after the deal soured, Kiev declared armed separatists would be punished for their actions. Since then, violence has claimed the lives of Ukrainian soldiers, separatists and pro-Kiev extremists in gun battles across eastern Ukraine.
Interim Ukrainian President Oleksandr Turchynov admitted earlier this week that they had lost control of the east to separatists, prompting military operations aimed at taking back control of key eastern cities.
"I will be frank," said Turchynov on Wednesday, "Today, security forces are unable to take the situation in the Donetsk and Luhansk regions quickly under control."
Armed with automatic weapons, explosives and the support of a sizeable chunk of locals, the militants in eastern Ukraine don't appear to be going anywhere. When asked how Russia would respond to the increasingly tense and violent crisis, spokesman Peskov said he couldn't say, and that it was an "absolutely new element for us."
One thing Peskov did affirm was that the events in eastern Ukraine justify Russia's intervention in Crimea. His comments today could worry Western and Ukrianian officials who say Russia is poised for an invasion. Linking Russian intervention in Crimea and the unrest in eastern Ukraine could signify that Russia has similar plans for the east.
"We understand how justified and correct the actions taken by President Putin, Russia and the people of Crimea were," Peskov said. "If Putin had not assumed a firm position and the people of Crimea had not voted for reunification with Russia, the bloodshed similar to that in the southeast of Ukraine could be happening now in Crimea."
© Copyright IBTimes 2023. All rights reserved.