Putin And Trump Relationship: The Real History Behind The Donald And Russia's Leader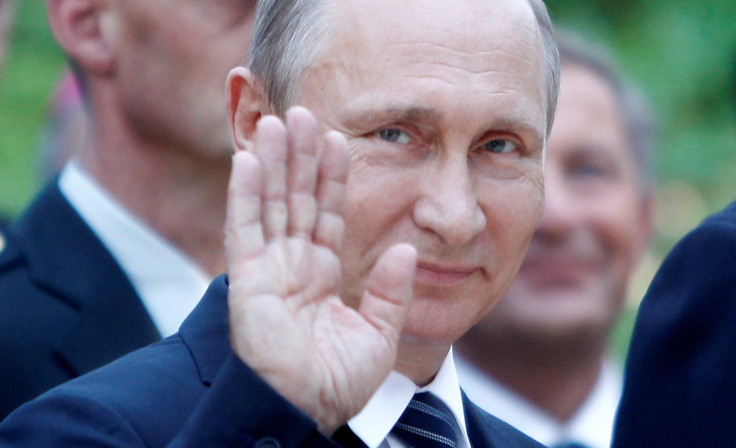 For the record, Russian President Vladimir Putin and Republican presidential nominee Donald Trump have never met. After a series of confusing statements from Trump, the Kremlin responded Tuesday addressing the strange "relationship" between the two political figures.
"President Putin has never had any contact with Trump, never spoken to him, including by telephone. The same goes for all of his staff – we don't have any dealings with them," said Kremlin spokesman Dmitry Peskov.
During an interview with George Stephanopoulos of ABC News aired Sunday, Trump explained that he has not met Putin in person as he previously insinuated.
"I have no relationship to – with him. I have no relationship with him," Trump said. "I don't think I've ever met him. I never met him. I don't think I've ever met him…I mean he was saying very good things about me, but I don't have a relationship with him. I didn't meet him. I haven't spent time with him. I didn't have dinner with him. I didn't go hiking with him."
The responses come after Trump made statements making it seem as if he had met and spoken with the Russian leader.
"I got to know him very well because we were both on '60 Minutes,' we were stablemates, and we did very well that night," Trump said in November 2015 speaking about an episode that featured both men. During the interview with Stephanopoulos, Trump admitted that he did not meet Putin while appearing on the news program because the two were shot in different locations.
While Putin and Trump have not met, Russian ambassador to the United Nations Vitaly Churkin was happy to share his encounters with the New York businessman.
"I met with Trump. I think our first meeting took place in 1986 and the second, a few years ago," Churkin told reporters Monday. "He really impressed me."
One in three Russians believe a Trump presidency would improve relations with the U.S., a survey from the Russian Public Opinion Research Center (VTsIOM) found. Relations have hit a low following Russia's illegal annexation of Crimea from Ukraine in March 2014. The Obama administration along with the EU placed sanctions on Russia soon after.
"Russians' attention to the presidential election in the United States is growing as the decisive battle draws near. Out of the two candidates they obviously prefer Trump," said Valery Fyodorov of VTsIOM, Russian state news agency Tass reported.
© Copyright IBTimes 2023. All rights reserved.