Why Does Putin Like Trump? Russia's Connections To The American Presidential Election Explained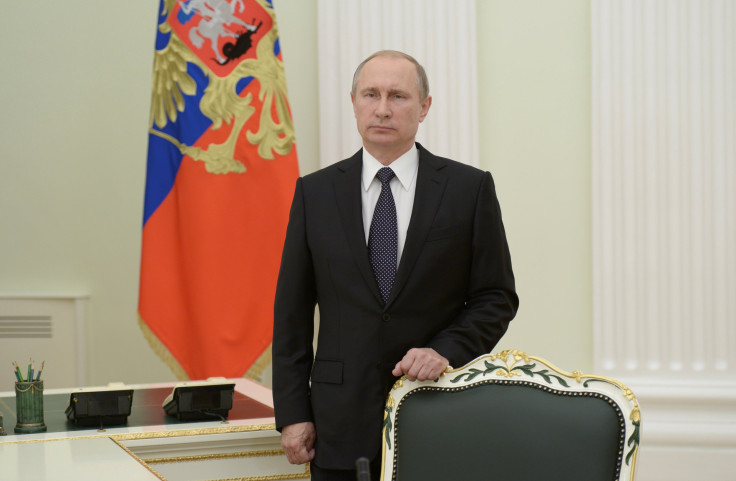 What do Vladimir Putin, Donald Trump and the Democratic National Committee have in common? It sounds like the start of a bad joke, but the Federal Bureau of Investigation announced Monday they were launching an investigation into the hack of the DNC that has caused its now-former Chairwoman Debbie Wasserman Schultz to resign.
WikiLeaks began releasing DNC emails over the weekend, including ones that appeared to show Schultz favoring candidate Hillary Clinton over Vermont Sen. Bernie Sanders. Officials from Clinton's campaign have alleged that Russia was behind the cyberattack that led to the leak of DNC emails in an effort to help Republican nominee Trump win the election in November.
"I don't think it's coincidental that these emails were released on the eve of our convention here, and I think that's disturbing," Clinton's campaign manager Robby Mook told CNN's Jake Tapper on "State of the Union," adding that recent changes and comments from the Trump campaign have made the Republican platform more "pro-Russian."
Possible connections between Trump, his staff and the Russian government have increasingly raised eyebrows. The suspected Russian hack also targeted the private email account of a DNC staffer who was researching connections between Trump's campaign chairman Paul Manafort and his work in Russia and Ukraine, Yahoo News reported. Before becoming Trump's advisor, Manafort worked for former pro-Russian Ukrainian President Viktor Yanukovych who was ousted during the country's revolution in February 2014.
Manafort denied any connections between the Trump campaign and Putin over the weekend saying, "that's absurd," when asked by George Stephanopoulos on "This Week."
Trump has spoken fondly about Putin in the past, asking in June 2013 whether the Russian leader would attend the Miss Universe Pageant in Moscow and "become my new best friend?" Trump took to Twitter Monday morning to say allegations about Russia hacking the DNC were "the new joke in town" and that Putin "likes" him.
Since Russia's annexation of Crimea from Ukraine in March 2014, U.S.-Russian relations have deteriorated with both the U.S. and EU imposing sanctions against Russia. As Trump begins to talk more about his foreign policy views, he has discussed improving relations with Russia but has also sparked alarm when he said last week he would not necessarily protect NATO member countries from a Russian attack if they had not met their financial contributions. Trump's position puts him at odds with both the Obama administration and traditional Republican policy approaches.
Manafort isn't Trump's only advisor with connections to Russia. Carter Page, a Trump foreign policy adviser, made a career advising Russian companies and admitted his own business interests have suffered due to Western economic sanctions. Page also advised Russian state energy company Gazprom, an energy giant that has helped enrich Putin's inner circle.
Putin, for his part, has spoken about Trump in the past. In June the Russian leader called Trump "colorful."
"Here's where I pay close attention, and where I exactly welcome and where on the contrary I don't see anything bad: Mr. Trump has declared that he's ready for the full restoration of Russian-American relations. Is there anything bad there? We all welcome this, don't you?" Putin asked.
© Copyright IBTimes 2023. All rights reserved.
FOLLOW MORE IBT NEWS ON THE BELOW CHANNELS