Putin's Secret Luxury Train Has A Gym, Beauty Salon And Spa; Bar, Cinema To Be Added Soon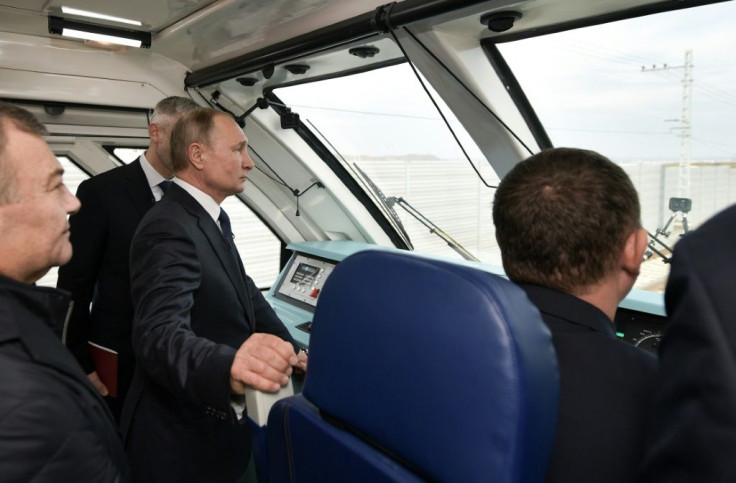 KEY POINTS
Putin's health carriage is equipped with tools for emergency life-saving treatments
One of Putin's train carriages also has a hammam or a Turkish bath
The planned upgrades to the train will be carried about by Zirkon Service
A recent joint investigation has uncovered photos showing the interiors of Russian President Vladimir Putin's luxury armored "ghost" train as well as plans to attach new cars that would cost the Russian government more than $70 million.
The photos revealed that Putin's armored train already contains a gym, a hammam or a Turkish bath and a state-of-the-art cosmetologist's office. The latter is equipped with equipment for emergency life-saving treatments, including a Carina Drager machine for artificial lung ventilation, a Defigard defibrillator, an Atmos aspirator for upper airway sanitation and ultrasound therapy.
Other tools onboard the train also enable iontophoresis that boosts skin collagen, and disinfection to clear pores from dirt.
The photos were uncovered in a joint investigation by the Dossier Center, CNN, Süddeutsche Zeitung, Westdeutscher Rundfunk and Norddeutscher Rundfunk, as translated by The Insider. The investigation reviewed 25,500 leaked documents from Zirkon Service, the company that has reportedly been working on maintaining and upgrading Putin's train.
Apart from the mentioned cars, the investigation also found that Zirkon is planning on attaching a number of additional carriages to the train, including a new health car, a multimedia center or cinema, a bar, two dining cars with special communications, a lounge car, a "coupling of two service cars" for resting and holding meetings, and at least 10 additional compartments.
In total, the upgrades may cost the Russian government a minimum of 6.8 billion rubles ($74.5 million), according to the report.
Zirkon has been working on maintaining a sports and recreation car for Putin for years. The order to build that carriage was given out by the head of Russian Railways, Oleg Belozerov, in March 2017, with approval from the Federal Protective Service (FSO).
"In 2018-2019, under the most difficult conditions, the enterprise implemented such a project as a sports and fitness car in an unrealistically short time. On behalf of the Chief Passenger, we have already carried out the quick replacement and rearrangement of simulators on the sports and recreation car twice in a short time!" Zirkon Service CEO Vladimir Lulaev allegedly noted in one of the documents.
The International Business Time could not independently verify the information found in the report.
Putin switched to using the armored train for travel in the fall of 2021, months before Moscow invaded Ukraine. The armored train allegedly belongs to the Grand Service Express, which is owned by an offshore company associated with two of his allies.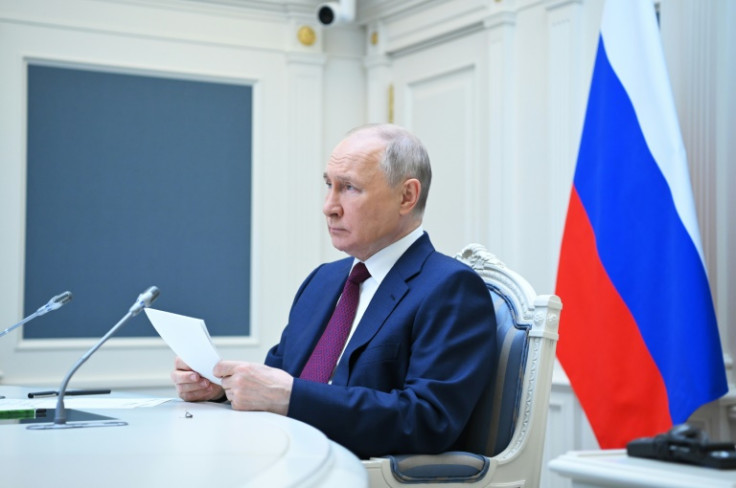 © Copyright IBTimes 2023. All rights reserved.