Queen Elizabeth 'Closely' Watched Scotland Vote Results: Report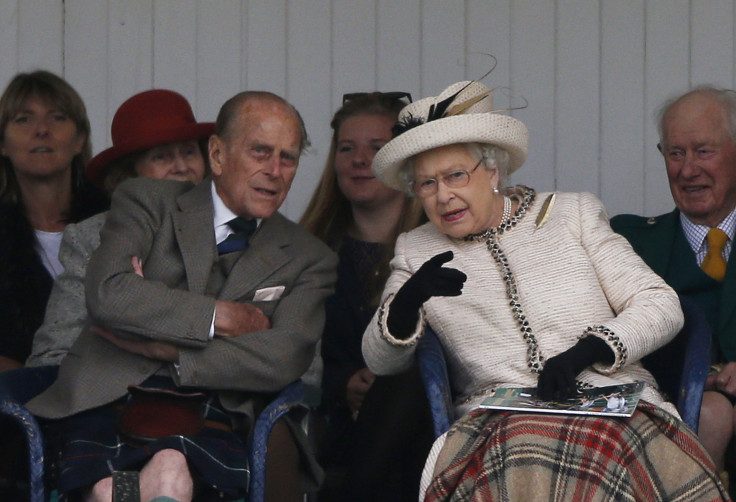 Britain's Queen Elizabeth was very involved in learning the results of Scotland's historic independence referendum Thursday, say palace officials. The queen, who recently warned voters to "think very carefully" before placing their ballots, reportedly watched the developments "closely," and was "kept abreast of matters by officials in Edinburgh and London" from her Scotland summer home, Balmoral Castle in Aberdeenshire, the Daily Mail is reporting. The queen is expected to make a statement regarding the results Friday.
The referendum, which would have ended the United Kingdom's 307-year tie with Scotland, resulted in the delay of the queen's annual Ghillies Ball Thursday night. The postponement reportedly occurred to allow the queen to keep up to date on the results and to allow her estate workers to cast their own ballots.
In all, 55 percent of Scottish voters said "no" to gaining independence from the U.K. Thursday, the BBC reports. The Edinburgh Council said the voter turnout was 84.6 percent. Mary Pitcaithly, the chief counting officer, confirmed the final results at 8:36: a.m. local time, saying that the voting process had occurred "without any incident."
Queen Elizabeth broke her silence regarding the vote outside a church near Balmoral Castle Sunday. "You have an important vote on Thursday. I hope people will think very carefully about the future," she reportedly told well-wishers. The statement came several weeks after she refused to share her stance on the potential separation, citing the sovereign's constitutional impartiality as the cause.
Following Scotland First Minister Alex Salmond's claims that the queen "will be proud" to rule an independent Scotland, the palace released a statement on the monarch's behalf. "Any suggestion that the queen would wish to influence the outcome of the current referendum campaign is categorically wrong. Her Majesty is firmly of the view that this is a matter for the people of Scotland."
© Copyright IBTimes 2023. All rights reserved.