Scotland Rejects Independence: Historic Referendum In Pictures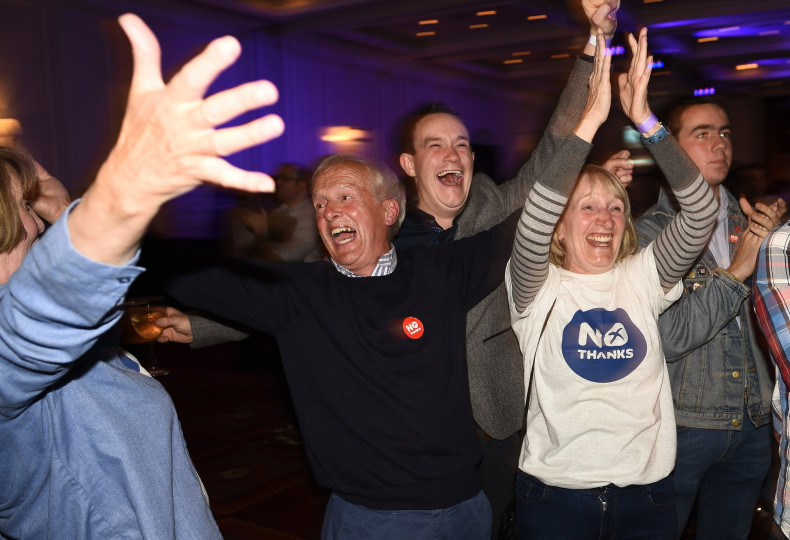 A majority of Scottish voters decisively rejected the offer of an independent Scotland, results of a vote count showed Friday. On Thursday, opponents of independence, led by the "Better Together" camp, voted against leaving the United Kingdom, beating the "Yes" campaign, led by Scottish National Party leader and First Minister Alex Salmond.
Salmond, who had argued that Scotland can thrive independently by depending on its extensive oil reserves, and local talent and ingenuity, conceded defeat before the final polling results were officially announced Friday morning. British Prime Minister David Cameron addressed members of the media in front of 10 Downing Street in London and said he was "delighted" that Scottish people had provided a "clear result."
Following the results, dejected supporters of the "Yes" campaign painted a stark picture compared to jubilant supporters of the "No" campaign who celebrated their victory, and a continuation of the 307-year-old union, at the Better Together headquarters in Glasgow.
Here is a compilation of photos, as well as a look at some of the front pages of major publications, marking a record polling day in Scotland's history.