Race Isn't Over, But Romney Aides Say Rivals Should Quit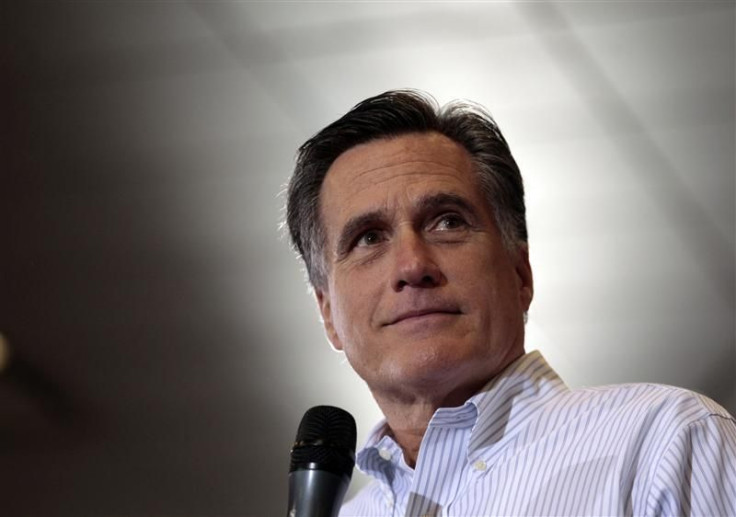 Although the Republican primary season's not over, Mitt Romney is reminding rivals that it's highly unlikely any of them could block his path to the party nomination -- barring an ugly and improbable convention fight -- and so they should step aside now.
That message came a day after Romney won six of the 10 Super Tuesday states' Republican primaries or caucuses, including a narrow victory in Ohio against his closest competitor, Rick Santorum. The multi-state performance, though hardly decisive, expands Romney's lead in delegates and bolsters his status as front-runner and presumptive challenger to President Barack Obama in November's election.
Super Tuesday dramatically reduced the likelihood that any of Governor Romney's opponents can obtain the Republican nomination, campaign adviser Rich Beeson said in a memo to reporters, various reports said. As Governor Romney's opponents attempt to ignore the basic principles of math, the only person's odds of winning they are increasing are President Obama's.
Of the remaining four Super Tuesday states, Santorum won three and Newt Gingrich captured one (Georgia), keeping their hopes alive and raising the prospect of a protracted process leading to the Republican National Convention in August. On Wednesday, both candidates promised to stay in the race.
In the overall race for delegates, Romney leads with 419, including endorsements from RNC members who automatically attend the convention and can support any candidate they choose, the Associated Press noted. Santorum has 178 delegates and Gingrich has 107. while Rep. Ron Paul of Texas trails with 47, according to a tally by the AP.
Santorum has won 24 percent of the delegates in play so far, while Gingrich has won just 14 percent.
Romney is on pace to reach the needed delegate total by June, and at their current rate none of his party foes can reach even half the required total.
On Wednesday, the candidate projected confidence, telling CNBC: We've got the time and the resources and a plan to get all the delegates, and we think that will get done before the convention. Still, he also said he was prepared to fight all the way to the convention if needed.
At their current rate, neither Santorum nor Gingrich will come close to catching Romney -- unless something catastrophic happens to him. Their only hope is to stop the former Massachusetts governor from reaching the delegate threshold, then manage to pull others from supporting him at the nominating convention. Many Republican insiders say such a scenario is far-fetched.
A Santorum campaign spokesman, Hogan Gidley, acknowledged that Super Tuesday's results could feed a growing math problem for the ex-senator from Pennsylvania, but he also said Santorum is determined to fight on.
If we all go to the convention with a certain amount of delegates and we have to figure something out at the convention, then so be it, Gidley said, according to the AP. But that's democracy and that's the way the party structure is set up. We'll cross that bridge when we come to it.
Romney's campaign isn't responding to the rhetorical pressure being applied by party insiders and advisers. Emails to the candidate's media consultant, pollster and communications director weren't returned, Washington Post blogger Chris Cillizza wrote Thursday.
But other strategists in the GOP are offering their opinions, which generally are of two types, according to Cillizza.
The first is that Romney, over the coming weeks and months, should act as though he's already the nominee, ignore his rivals and focus his energy on framing the race against Obama in the fall.
Focus on Obama first, second and third, Mark McKinnon, who served as the lead media consultant for President George W. Bush's presidential campaigns in 2000 and 2004, told the Post.
The second approach that party officials are considering is to prevent Romney from going on an extended losing streak, even though the delegate math is in his favor. To instill the public perception that Romney is indeed the front-runner, these insiders argue, he should elevate a few upcoming lower-profile primaries and caucuses -- starting with Puerto Rico, which is slated to hold its vote March 18.
© Copyright IBTimes 2023. All rights reserved.
FOLLOW MORE IBT NEWS ON THE BELOW CHANNELS