Ralph Nader: Takata Air Bag Problem 'Murky' As Lawsuits Get Settled Before Going To Trial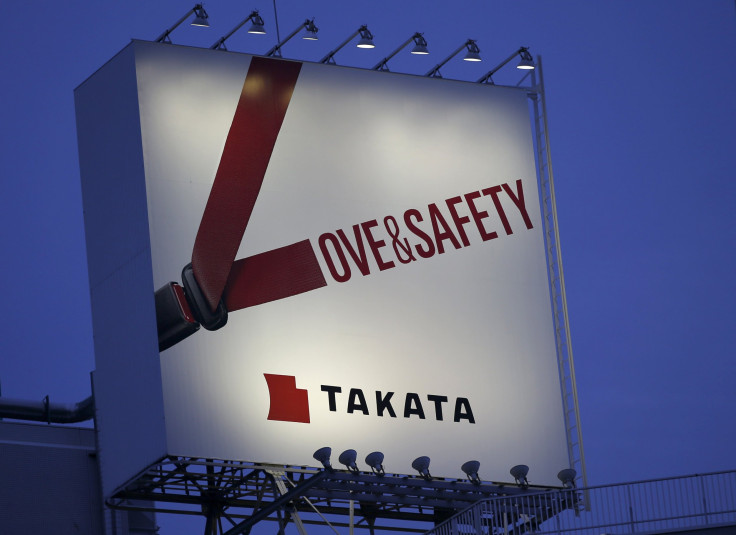 Even as a federal grand jury investigates Takata Corp.'s defective airbags as part of a criminal probe, the general public remains largely in the dark about the components that have led to the recall of more than 11 million U.S. vehicles. The reason, experts say: Automakers and plaintiffs are settling injury complaints out of court.
The deals, common in product liability complaints, also help explain why regulators and drivers still don't know the exact cause of the defect or the extent of the injury risk.
"It's very murky," Ralph Nader, the longtime American auto safety consumer advocate, told Bloomberg. "There's a lot there that escapes NHTSA [U.S. National Highway Traffic Safety Administration], escapes Congress, escapes the media, escapes the consumer groups. The best information is usually coming out of product-liability suits, but they're settling out. There haven't been any public trials yet."
Reuters estimates that 17 million cars worldwide could contain these Takata-made air bags, which are linked to four deaths in the U.S. and one in Malaysia. The air bags deploy with such explosive force they not only pop and fail to protect drivers in accidents but also can eject bits of the metal piece that holds the bag in place behind the steering wheel.
In one lawsuit settled with Chrysler out of court, a metal fragment from the air bag module sliced open Damian Fernandez's leg after his 2006 Dodge Charger was hit at an intersection in 2013.
Takata hasn't detailed why the air bags deploy in this manner. The main theory experts have formed is that the chemical propellant of the bag inflator becomes contaminated with moisture over time, causing the inflator to deploy with more force than intended. Adding to the mystery is that the explosive deployments occur with greater frequency in hot and humid climates, like Florida.
Out-of-court settlements are common in product liability cases because they prevent protracted and costly legal fights. But the agreements are confidential. Nader and other consumer rights advocates argue that the cases leave vital information out of the public eye.
If cases make their way to court, public documents often become rich sources of information that can be used in other cases. Much of what the public knows about the flawed ignition switch that led to a recall of 2.59 million older General Motors cars, for instance, came from a court case GM chose to fight rather than settle.
But because most injuries linked to the Takata air bag are relatively minor, its more likely that these cases will be settled out of court.
The NHTSA is demanding that automakers disclose important safety information and not hide behind attorney-client privilege. The agency has been criticized by auto safety advocates for not doing enough in its investigation of Takata, a Japanese maker of auto safety components. Meanwhile, a federal grand jury is demanding Takata turn over documents to explain the air bag safety defect.
The U.S. Senate Committee on Commerce, Science and Transportation will hold a hearing on Thursday at 10 a.m. to "examine the circumstances of a series of recalls beginning in 2008 for defective airbags manufactured by Takata." The hearing will be webcast here.
© Copyright IBTimes 2023. All rights reserved.
FOLLOW MORE IBT NEWS ON THE BELOW CHANNELS