Rangers vs Capitals: Watch LIVE Online Stream; Preview for Game 6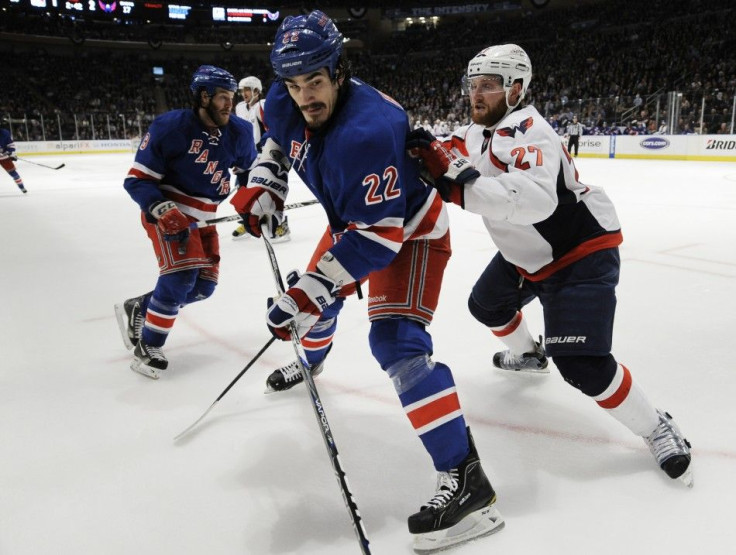 The Rangers are looking to do something they haven't done in 15 years.
A win Wednesday night would put New York in the Eastern Conference Finals for the first time since the 1996-1997 Stanley Cup Playoffs. The Capitals hope they can prevent that from happening for at least a few more days.
Washington hosts New York Wednesday night as the two teams face off in Game 6 of their playoff series. The Rangers have a 3-2 advantage, but the Capitals will play at home as they try to force a Game 7.
The NBC Sports Network will broadcast the game from the Verizon Center at 7:30 p.m. ET. If you can't get to a television, a live stream can be seen online here.
The Capitals lost a heartbreaker in Game 5. Rangers center Brad Richards scored a power-play goal with 6.6 seconds left in the third period to tie the score at 2-2. New York went on to win the game in overtime. Richards has played well in the postseason, scoring five goals and dishing out five assists.
Washington has shown to be resilient in this series. Each time the Rangers have won a game, the Capitals have comeback with a win in the next contest. They will look to score on Henrik Lundqvist, who's been brilliant in the playoffs, allowing 1.7 goals per game.
The Devils wrapped up their series with the Flyers on Tuesday night. The winner of this series will play New Jersey in the Eastern Conference Finals.
© Copyright IBTimes 2023. All rights reserved.