Rape Accusations 'Fashionable', Claims Shiv Sena Political Party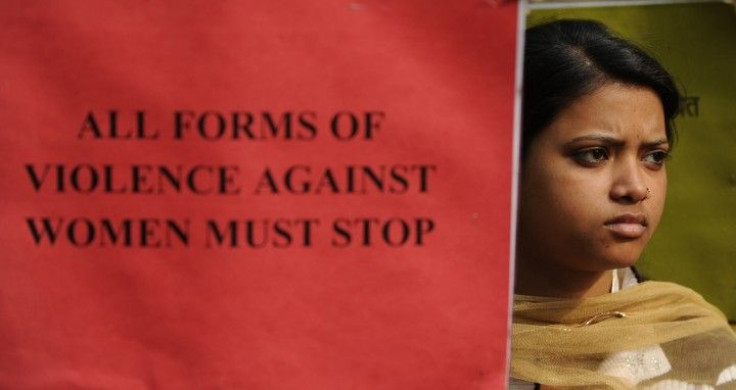 Rape accusations have become "fashionable," politicians in India claim.
The hard-line Hindu nationalist Shiv Sena party made the claims in an article supporting a police officer who has been accused of rape.
The article alleges rape accusations had become "good weapons to seek personal revenge".
It follows accusations senior police Officer Sunil Parasker raped and molested a model during a three-month period.
"After he has served for so many years in the police force, one model now charges DIG [deputy inspector general] Sunil Paraskar with rape and in one night he becomes a villain," the party wrote. "Such accusations have become good weapons to seek personal revenge.
"Cases of charging men with molestation and rape in [high society] to create hype is on a rise now. It has almost become a fashion," wrote Shiv Sena, which is a key ally of prime minister Narendra Modi's government.
The article added the Indian judicial system needs to "open its eyes" and protect the innocent because "all the laws in the country favor women so anyone can slap any charge against anyone."
The alleged victim has been placed under police protection after receiving death threats.
"This matter is in court. No one should be commenting in sensitive matters like this without knowing all the facts," she said in response to the party's comments.
In the wake of the fatal gang rape of a student in Delhi in 2012, India has toughened sexual assault and rape laws.
However, attacks are still frequent and spark protests.
Ruling Bharatiya Janata ministers were accused of trivializing rape in June, when one said attacks happen accidentally, and another claimed rapes were "sometimes right, sometimes wrong".
The party promised to take a zero-tolerance stand toward the crime when it swept to power in May's elections.
© Copyright IBTimes 2023. All rights reserved.
FOLLOW MORE IBT NEWS ON THE BELOW CHANNELS