Raptors Get Final Meeting Slot With Kawhi, Forward Wants Butler Pairing
Kawhi Leonard's NBA championship and Finals MVP celebrations are set to wind down as he prepares to meet interested teams when free agency begins on June 30. The small forward's decision is one of the most highly anticipated this summer with Los Angeles Clippers and Lakers waiting in the wings while the Toronto Raptors are hoping to convince him to re-sign.
The two-time NBA Finals MVP declined his $21.3 million player option and according to Yahoo Sports' Chris Haynes, Leonard is expected to hold meetings with Clippers and Lakers in Los Angeles post the start of free agency on Sunday. The former has cap space for two max free agents and are said to be the front runners, while the latter has space for one max free agent and the lure of partnering with LeBron James and Anthony Davis.
New York Knicks are also said to be trying to get a meeting with Leonard despite focusing most of their attention on Kevin Durant and Kyrie Irving in recent months. Raptors are still in the running and are hoping they can retain the forward, and reports suggested that he is strongly considering re-signing with the newly crowned NBA champions.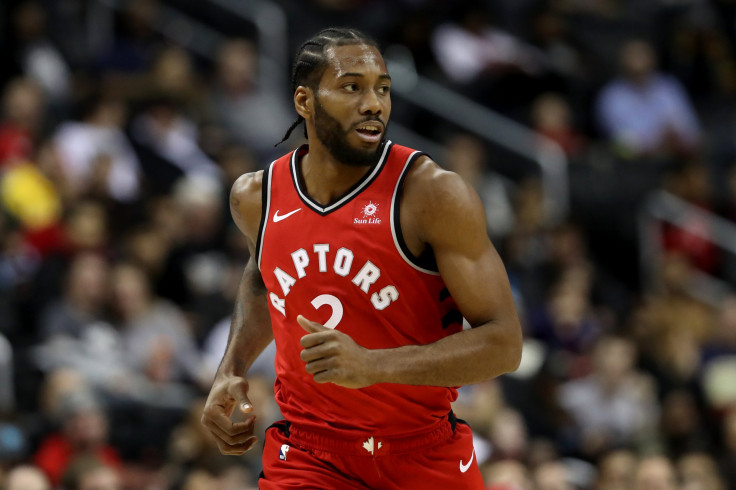 ESPN's Adrian Wojnarowski reports that Leonard will give Raptors the opportunity to make the final presentation after meeting with all the other interested teams in a bid to convince the forward to commit his long-term future to the Toronto-based franchise. The Raptors' are competing mainly with Leonard's desire to return home to Southern California.
Meanwhile, The Athletic's Sam Amick claims that while there are many scenarios surrounding the potential future destination for Leonard, the one strong possibility high up on the list is the forward landing in Los Angeles with the Clippers alongside fellow free agent Jimmy Butler. The NBA expert claims that the two-time defensive player of the year is keen to have the Philadelphia 76ers shooting guard/small forward as his "running mate" next season.
"There are many scenarios seemingly in play, but sources say one in particular looks increasingly possible: Butler teaming up with Leonard on the Clippers," Amick wrote, as quoted on NESN. "There are strong indications that Leonard is interested in having Butler as a running mate, and it's the sort of powerful pairing that would certainly vault the Clippers into contention."
© Copyright IBTimes 2023. All rights reserved.